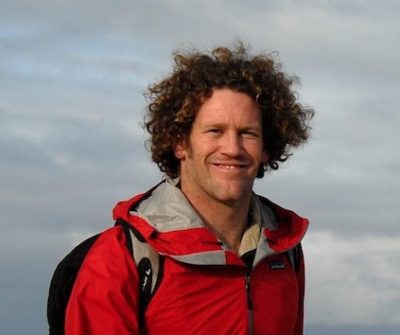 The fascinating story of Cape To Cape Explorer Tours founder Gene Hardy has been captured in a beautifully filmed short video by Tourism Western Australia.
Click HERE to watch "Margaret River Made Me: The Gene Hardy Story".
Gene counts himself as one of the luckiest men alive. Born and bred in Margaret River, his childhood was spent out in the bush or on the beach, chasing fish, or waves, or his two brothers.
A natural waterman, Gene started surfing competitively and eventually continued to travel the world as a surf journalist. But WA called him home, and that'w when he met his partner Sunny.
Their first date was a fishing trip to a notorious rocky outcrop called "The Box". Sunny recalls it was an "extreme fishing experience". Gene meanwhile thought it was "the perfect night".
A decade ago Gene started Cape To Cape Explorer Tours and the journey has been a rewarding one, shared with his partner Sunny and two gorgeous daughters Willow and Olive. They both show as much promise and talent surfing as their dad!
Starting Cape To Cape Explorer Tours
Gene says he started the hiking company to share the magic of Margaret River with visitors. "The goal for Cape to Cape and the ultimate outcome is that people get to explore this place," he says.
"They don't have to think about anything but the beauty of the Track and the area. So it's almost like the better we do our job, the less they have to think about things. And the more headspace they've got to enjoy this incredible place."
Texture and diversity: the Gene Hardy story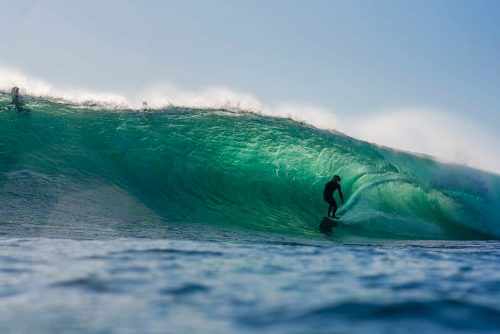 The short film is set against a background of some of the Margaret River's most stunning and recognised natural vistas and landmarks. And Gene gives viewers as insight into what he loves most about the region and the Cape To Cape Track – Margaret River's best long distance hike. It's 135km of stunning coastal scenery, towering forest and wildflowers.
"What Margaret River's got and what the Cape to Cape Track's got is all this texture, and all these corners, and all this diversity. It just gives it this look that you don't see anywhere else," says Gene.
"The clients love it. There's so much positive feedback. That's what keeps me going!
"I have lived other places around the world. I've had a good time. I thought I'd end up living in a city in some little box somewhere. Instead, I'm here. And I still can't believe I get to live here!"