If you've hiked the Cape to Cape Track with Cape To Cape Explorer Tours and love what we do, this is the next adventure for you! Our sister operation Bibbulmun Explorer Tours run out-of-this-world hiking adventures with the same amazing focus on quality adventures for small groups.
Hike the best of the Bibbulmun Track with Bibbulmun Explorer Tours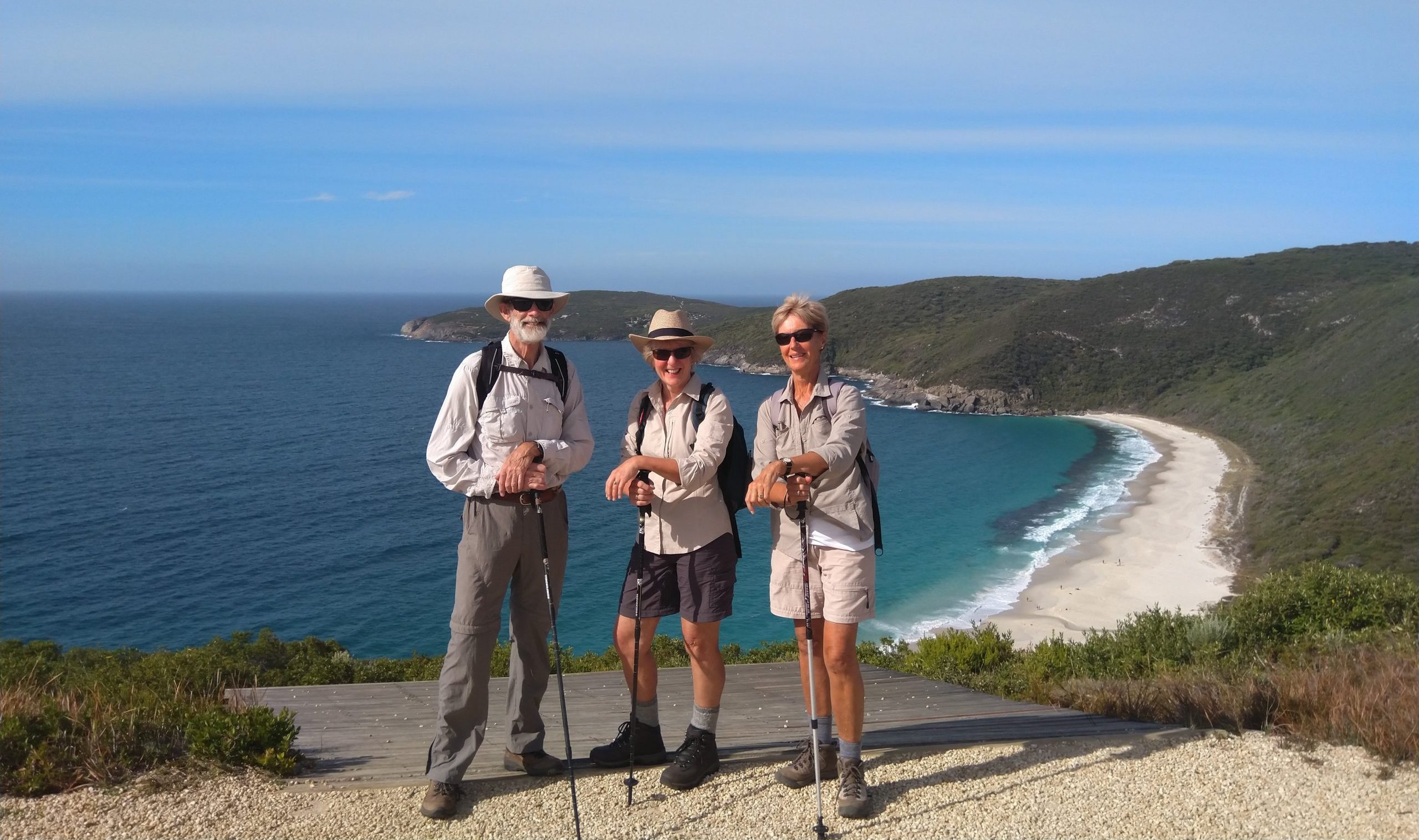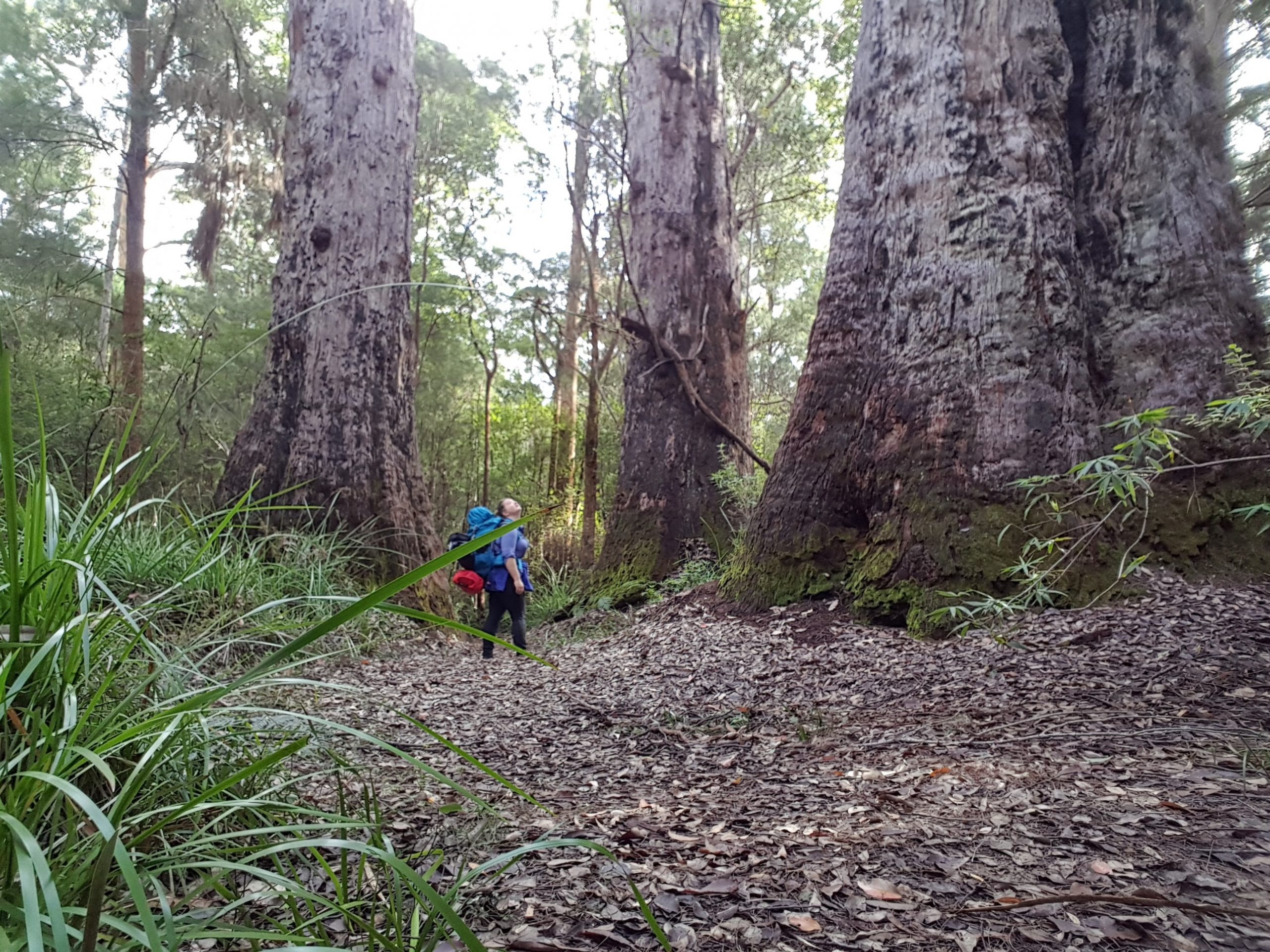 BEST OF THE BIBBULMUN  ITINERARY
Our Bibbulmun Track 6-Day "Walpole Wilderness Experience" is a tailor-made, guided itinerary based at Walpole on Western Australia's pristine south coast - a 4.5-hour drive south of Perth.
It takes in a vast, natural and wild landscape filled with tranquil forests. Imposing granite peaks. Peaceful rivers. Wetlands and breathtaking beaches. It is also home to 400-year-old majestic tingle forests, which occur nowhere else in the world!
Daily hikes range from 10-15km across a variety of terrain including forest paths and beach sections. And you'll only need to hike with a day pack, while we sort out daily Track transfers and all the logistics!
Your adventure includes this stunning and wild landscape, physical challenge, new friendships, great accommodation and delicious catering.
ACCOMMODATION ON THE BIBBULMUN TRACK
You'll stay in deluxe, 4-star accommodation at Coalmine Beach Holiday Park on the calm banks of the Nornalup Inlet. This gorgeous location is surrounded by five national parks!
Sleep in your choice of either an ensuite cabin. Or a comfortable glamping tent with queen bed.
You'll return to the same amazing accommodation each night, without the need to pack up and move each day.
ENJOY DELICIOUS CATERING
Enjoy delicious catering including healthy breakfasts. Fresh and tasty Track lunches. And comforting dinners including a welcome barbecue on the first night and two dinners out at the region's most loved restaurants.
AND WALK WITH OUR EXPERT GUIDES
Plus you'll be hiking with our professional guides. They have plenty of knowledge, experience and passion for interpreting the beauty of the Track.
In addition, the experience includes some of Walpole's most famous attractions. Walk among the canopy of the tingle forest as you tackle the Valley Of The Giants Tree Top Walk. And wonder at the diversity on the estuarine waters with a WOW Wilderness Ecocruise.