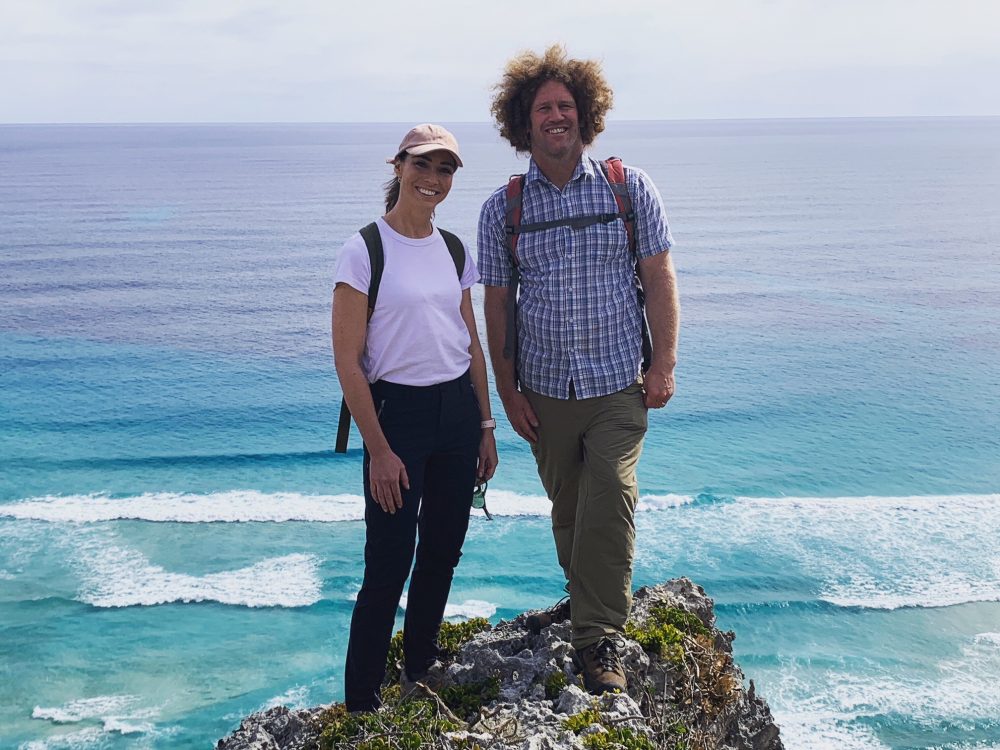 We had a brush with fame when swim champ turned TV presenter Giaan Rooney checked out the Margaret River region's Cape to Cape Track.
Rooney was with Cape To Cape Explorer Tours founder and general manager Gene Hardy. He showed the former Olympian some of the most scenic parts of the spectacular coastal hiking trail.
Rooney said the highlights included a walk along the cliffs overlooking Conto Beach. And the chance to wander among the majestic karri trees of Boranup Forest.
The Olympic gold medallist said she was blown away by the towering karris, soaring 90 metres in height.
Filming on the Cape to Cape Track
The visit was part of filming for the TV travel show Hello World, which will air on Channel Seven.
Rooney filmed in WA's north in the Kimberly region the day before. And she followed up her time on the Cape to Cape Track with a visit to one of Margaret River's most famous wineries, Vasse Felix.
Visit to Vasse Felix
Vases Felix is the home of the first grapes planted in Margaret River. And it's the winery that paved the way for what is now a booming wine industry in the South-West corner of Western Australia.
Rooney is become a popular Aussie TV personality on the Seven Network.
But she's best known for her role the Australian women's 4 x 100m medley relay. The team brought home gold in the 2004 Olympic Games and set a new world record.