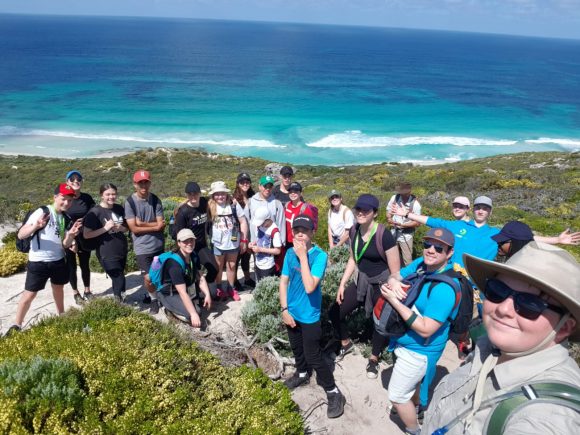 THEY surfed, hiked, laughed and bonded – and for a few moments Margaret River helped ease the anguish of being affected by cancer.
Cape to Cape Explorer Tours was stoked and humbled to team up with the youth cancer service CanTeen to host our second adventure camp for more than 30 young people aged 12-17 affected by the disease.
For three days, the youngsters explored the Margaret River region. Felt the healing of power of pristine nature. And formed friendships that will sustain them on the journey ahead.
The group surfed the waves at Redgate Beach and explored the subterranean wonderland of Giants Cave. They kayaked on the Margaret River. And hiked some of the epic Cape to Cape Track, spotting dolphins frolicking in the ocean and the explosion of spring wildflowers on land.
Margaret River healing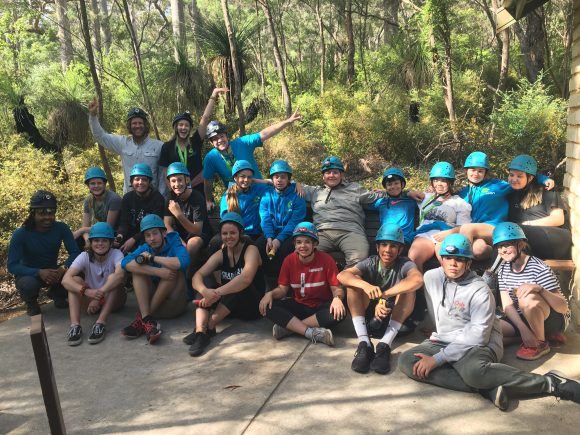 Some of the young people are cancer survivors. Others are undergoing treatment. And others have parents, siblings or loved ones battling the disease or who have lost their battle.
Cape to Cape Explorer Tours youth guide Andrew Haskell says spending time with the CanTeen kids is a powerful experience. "It felt like a really great privilege to spend time with these young people in such a gorgeous, pristine, natural environment," he says.
"It was pretty special to be able to give them opportunities to really let the majesty of nature seep into them. To expose them to the incredible landscapes we have here. And to see their connections deepen and expand throughout the week.
"By the end they were singing on the bus. There was lots of laugher and togetherness. It was all about adventure, having fun, and not just connecting with nature, but connecting with each other as well."
A powerful experience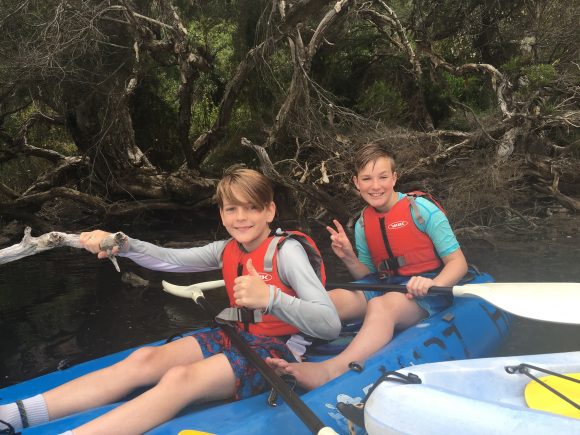 CanTeen facilitator Jessica Crute said her organisation helped young people learn to explore and deal with their feelings about cancer. They connect with other young people who are in the same boat. And if they are diagnosed themselves, CanTeen provides youth-specific treatment teams.
"We couldn't be happier with how amazing this camp was," Jess says.
"Working with Cape To Cape Explorer Tours to run this camp enables us to provide extraordinary activities to our young people. We had four days of kayaking, surfing, caving and hiking the beautiful Cape To Cape Track.
"They got an opportunity to connect with other young people going through a similar experience, to have a break from their normal lives, and they got a chance to experience the wonders that the gorgeous Margaret River region has to offer."
How CanTeen helps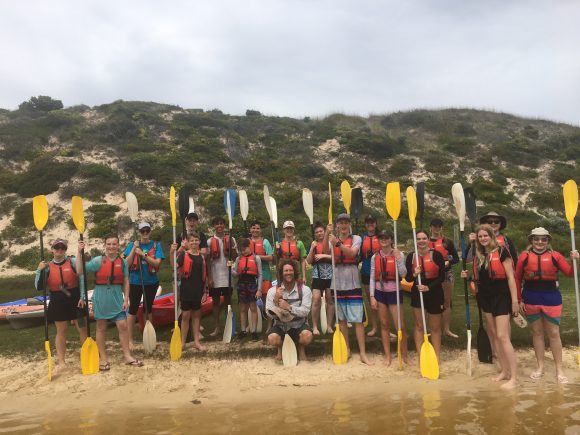 Jess says the CanTeen team can't wait for their next visit back to Margaret River.
"The Cape To Cape Explorer Tours staff are so knowledgeable, incredibly skilled and it was so clear that they truly cared about our young people and what they were getting out of the camp," she says.
"As a charity, we are unbelievably grateful. We absolutely can't wait for our next time down in the South-West."
Jess said by feeling understood and supported, young people develop resilience and can rebuild the foundations that crumbled beneath them when cancer turned their life upside down.
That's how CanTeen can make a huge difference. And Cape to Cape Explorer Tours is proud to be on board with such a terrific cause!