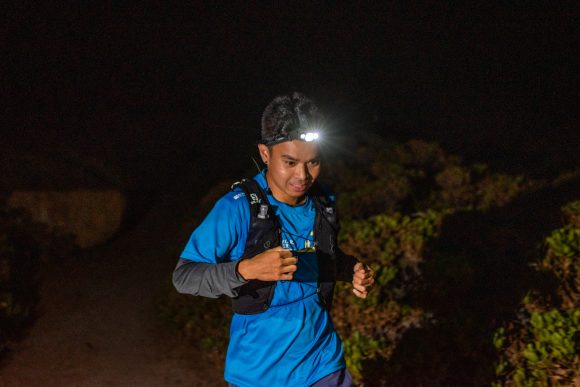 A PERTH ultra marathon runner and ecologist is setting out on an epic Margaret River trail run to raise funds for cockatoo conservation.
Rankin Salinas will tackle Margaret River's iconic 124km Cape to Cape Track on April 4, and he aims to complete to effort in under 24 hours.
Cape To Cape Explorer Tours and SurfPoint Resort are among his proud sponsors!
The "Cape to Cape Cocky Run" will see Salinas set off from Cape Leeuwin at Augusta. And traverse some of WA's most spectacular coastal scenery to arrive at Cape Naturaliste near Yallingup the following day.
The current record for the fastest Cape to Cape Track crossing is 15 hours 54 minutes. That was set by WA-based athlete Shane Johnstone last year.
A new record would be the icing on the cake for Salinas. But his main aim with the herculean Margaret River trail run is to raise funds to support Nature Conservation Margaret River Region's black cockatoo conservation program.
His target is $10,000. And all proceeds go directly to cockatoo conservation.
This week, the Cape to Cape Cocky Run donation page opened. Click HERE to donate!
Training hard for epic Margaret River trail run
Salinas says he is training hard for the event, including two training weekends in Margaret River running sections of the Cape to Cape Track.
"As an ecologist, I've always felt the responsibility to be engaged with my community to address current conservation issues. And as an endurance athlete, I'm constantly seeking the next big challenge," he says.
"However, I have always struggled and felt anxious that I'm not living up to my potential in those two passions of mine."
But the Margaret River trail run is the perfect way to combine his twin passions of running and conservation to really make a difference, he says.
"Through the fundraiser I hope to raise awareness of the three species of black cockatoos in the region and the threats they face. And raise vital funds for Nature Conservation's Black Cockatoo conservation program, inspiring the local community to engage on conservation issues.
"It's an exciting project and we have had a huge range of local sponsors behind us. And we hope the local Margaret River community will get behind us."
Cockatoo conservation a priority for the region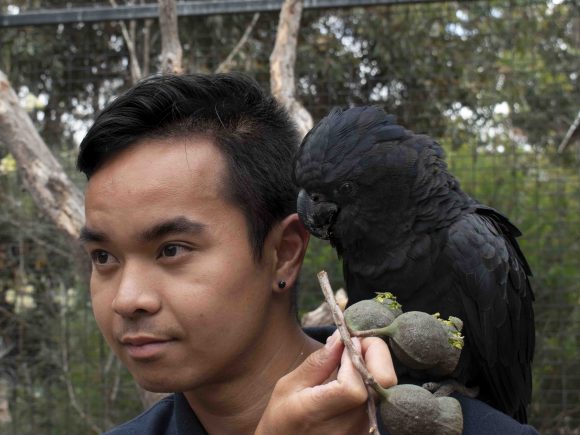 Nature Conservation board member Dr Boyd Wykes says the group is honoured to be working with Rankin on this "exciting fundraiser".
"The three black cockatoo species for which our region is a stronghold are continuing to decline throughout much of their former range," Dr Wykes said.
"Declining rainfall, increased fire threat and tree decline are the major major threats to their survival.
"All three species are now listed as threatened. Action is needed on re-establishing and maintaining healthy forest, including trees with nesting hollows and water sources."
Aside from donating to the cause, the community is also invited to see the ultra marathon runner set off on his feat of endurance from Cape Leeuwin Lighthouse at 12noon on Saturday, April 4.
Salinas' sponsors for the event include Cape to Cape Explorer Tours. SurfPoint Resort. Upper Hands Design. Open Trails Margaret River. Kaarakin Black Cockatoo Conservation Centre. Boomers Protein. Margaret River Busselton Tourism Association. Birdlife WA. Little Creatures Brewery. And Friends of the Cape to Cape Track.
Follow the Cape to Cape Cocky Run Facebook page to keep up to date with the event. Go Salinas!