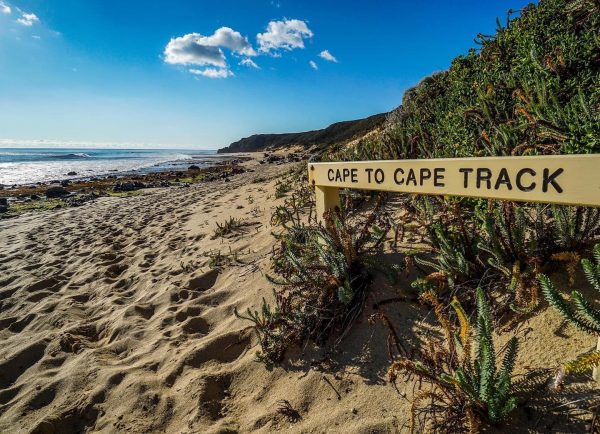 Much of Australia is under threat from bushfires, but there are no fires in Margaret River and the region is proving a summer safe haven.
The popular holiday getaway in Western Australia's South-West is experiencing its annual summer holiday boom.
And according to the Department of Fire and Emergency Services, there are no major bushfires currently burning in the Margaret River region.
That means the Leeuwin-Naturaliste National Park is open for visitors. And so are its many attractions, including exotic caves, pristine beaches and the popular Cape to Cape Track hiking trail.
It's a far cry from other parts of Australia, where bushfires are devastating huge tracts of land. Threatening towns and national parks. And forcing holiday-markers to flee for safety.
In New South Wales, strong winds and soaring temperatures are sending dozens of fires towards towns which are now deemed under threat. It comes as eight lives have been lost due to fires raging across the state.
In Victoria, two lives have been lost and 28 people are missing, according to emergency services authorities. Meanwhile, there are fears lightning storms will spark more fires. The state has officially been declared a disaster zone.
More fires across Australia
In South Australia meanwhile, bushfires on Kangaroo Island have been described as "virtually unstoppable" and two people have died. Two bushfires are burning on the island and authorities are expecting significant property damage as well as destruction in the Flinders Chase National Park.
Also, the main highway linking Australia's eastern states with Western Australia has been cut off as a bushfire burns near Balladonia Roadhouse. The fire, in Western Australia's south-east, has been downgraded but the Department of Fire and Emergency Services warns it is still out-of-control and unpredictable.
No fires in Margaret River
There is some good news though. There are not fires in Margaret River. And the region has been largely unaffected by the national bushfire crisis.
Cape to Cape Explorer Tours founder Gene Hardy says guided and self-guided hikes on the Cape to Cape Track haven't been impacted by any threat of bushfire.
"It's a dry time of year. And we always need to be vigilant. But so far we haven't had any worries with fire," he says.
"It seems like a lot of Australia is burning right now. And we really feel for everyone affected.
"But our message for anyone thinking of visiting the Margaret River region is that we're very much open for business.
"It's a wonderful time to hike on the Cape to Cape Track. Especially with the mild weather we're having this week with temperatures in the mid-20 degrees Celsius range."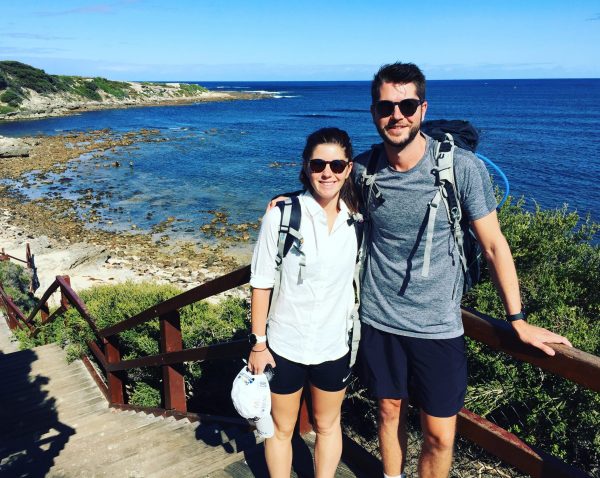 Among the walkers out on the Track are Tom and Nicole Stephens. The couple moved from Melbourne to live in Perth but are holidaying in Margaret River this week.
They're hiking the entire 124km length of the trail over six days. And they  say they feel very safe.
"We've loving it. The scenery is pretty spectacular," says Tom.
"We actually got a little bit wet when it rained yesterday. But today is looking like a great day."