The Hughes clan had the ultimate family reunion by tackling Margaret River's best hike together.
Nine first cousins and five of their spouses hiked the Cape to Cape Track recently.
They opted for Cape To Cape Explorer Tours' five-day self-guided highlights experience, taking in some of the best stretches of the world-class 135km Track.
Each year, the family – who are mostly based in New South Wales – go hiking together.
Last year they hiked New Zealand's Queen Charlotte Track.
And after an awesome time in Margaret River this year, they're already planning next year's expedition.
A great way to catch up with family
One of the nine first cousins is Sue Whiteford, who runs a farm on Queensland's Sunshine Coast with her husband Bruce.
This year she organised the family trip and she says tackling Margaret River's best hike was a great way to catch up with her loved ones.
"We've been doing a walk every year together for six or seven years now. It's such a great way to get together," Sue says.
"Most people have a picnic or a party, but you don't get to everybody. The beauty of doing a walk together is that you've got a few days.
"You all get to have dinner or breakfast together each day. And during the day when you're walking it's more one-on-one sharing, depending on who you're walking next to.
"That way you really get to have a proper catch up."
Why it's Margaret River's best hike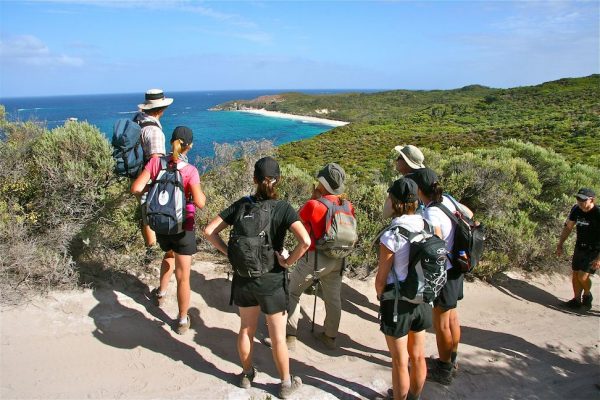 Sue says the family rated the Cape to Cape Track as one of their best walking adventures.
"It was really, really good. We loved it. The Cape to Cape Track had been on the radar for a while," she says.
"We throughly enjoyed it. I think I loved the coastal scenery the most. And walking along watching whales – that was just fabulous.
"Doing it with Cape To Cape Explorer Tours really worked because you had a daily drop-off to the start of each day's hike and a pick-up at the end to go back to our accomodation. It was great."
For more information or to book a guided or self-guided adventure with Cape To Cape Explorer Tours, click HERE.