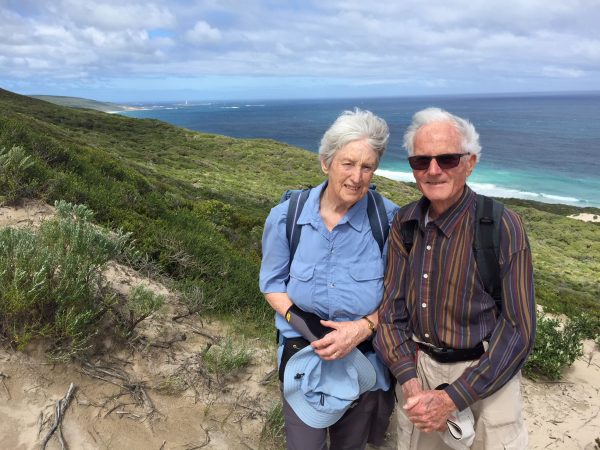 This intrepid couple proved age is no barrier to achieving a bucket-list goal like hiking the Cape to Cape walk.
What an inspiration are John Steel, 87, and his wife Ros, 78, who have just finished the 135km-long Cape to Cape Track in the Margaret River region of Western Australia.
The retirees, from Gippsland in Victoria, walked into the southern end point at Cape Leeuwin Lighthouse on day seven of the iconic hiking trail.
They were among a group of a dozen hikers in Cape To Cape Explorer Tours' first guided, end-to-end walk of the spring season.
Cape to Cape walk
How to go the distance
John and Ros stay fit by hiking and cross-country skiing in their home state.
And they've also walked England's Coast to Coast track, hiked around Monte Blanc in the European Alps, and walked extensively in New Zealand.
Other feathers in their hiking cap include Tasmania's Three Capes walk and Cradle Mountain reserve, as well as other overseas destinations including Patagonia and Italy's Cinque Terre.
But they said the Cape to Cape was one of the most spectacular coastal walks they've done.
They were able to complete almost the entire 135km, with the exception of two half days when they opted to take a breather.
Cape to Cape walk
Added security with a guided group
"We've been here before and done little bits of the Cape to Cape Track," said Ros.
"But we realised it was difficult to do on your own.
"So we joined Cape to Cape Explorer Tours and it was wonderful. They were so helpful and accommodating and so positive."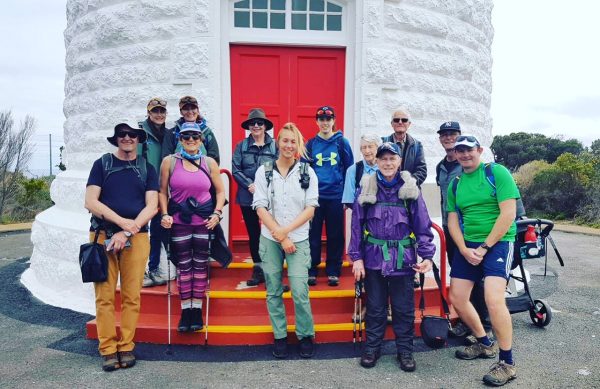 Ros is a retired mathematics and statistics lecturer who worked at both Melbourne and Monash universities. She was also an instructor with Outward Bound bound.
John meanwhile is a retired economist who in the 70s led an Australian research expedition to Antarctica.
Cape to Cape walk
Going strong in the golden years
He said keeping fit and staying active was the key to being able to hike into his golden years.
"I still get a huge kick out of it. Being out in nature, seeing the wonderful birds and plant life… that's what it's all about really," John said.
"We saw some magnificent coastal scenery and the wildflowers were, I have to say, quite spectacular. We loved everything about it, and we've been so well looked after.
"I think we might have to come back and do it again."