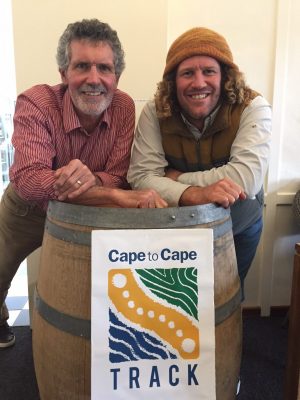 The Cape to Cape Track is one of Western Australia's premier long-distance hiking trails – and new figures show it's popularity is soaring.
There were more than 44,000 "movements" on the 135km track last year. That's according to research carried out by the Friends of the Cape to Cape Track volunteer group.
The group works with the WA Department of Biodiversity, Conservation and Attractions to maintain the track and keep it in pristine condition. Among their jobs is pruning vegetation and picking up any litter.
Friends of the Cape to Cape Track
Popularity on the rise
At the Friends of the Cape to Cape annual general meeting at SurfPoint Resort this month, the packed crowd was told that in the last 12 months there had been 44,000 movements. Each movement represents each time a visitor used the Track.
Meanwhile, for every 10 hikers, eight were from Western Australia, two were from elsewhere in Australia and the remaining two were from foreign shores.
"That's a lot of people from a lot of places reaping the benefits of the work our volunteers are doing," Friends of the Cape to Cape chairman Kevin Lange (pictured, left) said.
"It's allowing a lot of people to be outdoors. And to be rewarded with enjoying this beautiful environment."
Friends of the Cape to Cape Track
Track in stellar condition
At the meeting, Mr Lange was re-elected as chairman of the Friends group.  Cape to Cape Explorer Tours founder Gene Hardy (pictured, right) was re-elected as the deputy chairman.
Gene said the Cape to Cape Track was in stellar condition thanks to the efforts of volunteers. And he said new track markers made navigating the easier than ever before.
The Track spans 135km from Yallingup to Augusta, packed with epic coastal scenery, tall karri forest, and coastal heath boasting wildflowers and orchids.
Former State Government politician and patron of the Friends of the Cape to Cape Track, Barry House, said ecotourism was now a major power in Margaret River.
And he said the Track, which spans a designated world biodiversity hot spot, was the jewel in the town's ecotourism crown.