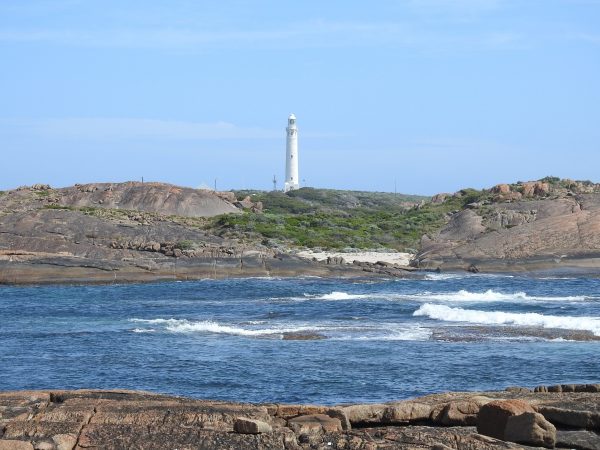 Hiking to Cape Leeuwin Lighthouse on the Cape to Cape Track has always been an awesome experience.
But now there's a new incentive to make it to the southern end-point of the 124km coastal hiking trail in Margaret River.
A new Interpretive Centre at Cape Leeuwin Lighthouse in Augusta is now open – and it's already proving hugely popular.
It is housed in one of the original lighthouse keeper cottages and spread across four main rooms.
The exhibition gives an insight into the fascinating tale of the tallest lighthouse in mainland Australia.
And it explores the stories and people who lived or worked at Cape Leeuwin between 1895 right through to 1996, when the last lighthouse keeper departed. That's when the lighthouse became fully automated.
In an article for Your Margaret River Region, writer Lizzy Pepper details more about the new interpretive centre:
"Steering the creative was production company Gibson Group, who were part of the design team responsible for the award-winning National Anzac Centre in Albany," she writes.
"The result is an engaging and emotional experience, transporting you back to the harsh and lonesome conditions endured by lighthouse keepers and their families.
"Project director Brett Tompkins has been involved in this project from the initial concept design right through to final installation and commissioning of the experience. 'The intention of the exhibition is to be compelling without being overly encyclopaedic. To take the visitor on an emotional journey more than a factual history lesson,' he said. 'It is broad in appeal with stories on not only facts and figures about the lighthouse but also many personal stories about the people that lived here.'
A shining light where two oceans meet
Lizzy goes on to: "
Spread across the four main rooms and enclosed verandah inside one of the three original lighthouse keepers' cottages, you'll learn about their daily duties and what it was like to raise children on the edge of the continent, where two oceans meet.
" 'I think people have a rather romanticised expectation about lighthouses. And this experience will give them some insight into what life really was like," says Brett. 'Living and working at a lighthouse was very regimented. You were on constant shift work, seven days a week. It wasn't a very desirable job at all. Of course, life was not always grim.  We have several stories from people who fondly remembering growing up at Cape Leeuwin as children. Although, it was often a little hazardous.'
"Some of the interactive experiences include a touchscreen where you can practice Morse Code. A piano that's been in service in six lighthouses around Australia that periodically bursts into song. And, for the more inquisitive, a portrait wall that comes to life as you approach.
"An animated film in a pitch-black room takes you on an emotional journey showing the history of the lighthouse. And the treacherous coastline that still to this day brings fear and caution to passing sailors."
Hiking to Cape Leeuwin Lighthouse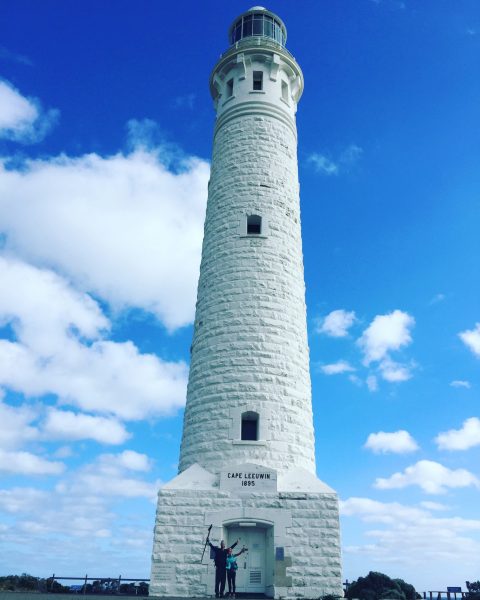 Most people hike the Cape to Cape Track from north to south. That means Cape Leeuwin Lighthouse is the finish point – a goal they've been striving for during five to seven days of trekking.
Upon completing the Track, hikers can access the lighthouse grounds for free to explore the historic monolith and site.
And with the new interpretive centre, there is even more reason to stop and explore the fascinating stories of Cape Leeuwin Lighthouse.
Cape To Cape Explorer Tours run guided and self-guided hiking experiences on the Cape to Cape Track. Click HERE for more information or to book.