Day Tours in the magic Margaret River Region
Cape to Cape Explorer Tours
offers a range of day tours to make the most out of your visit to our beautiful corner of Western Australia!
Choose from half-day or full-day tours focussed on hiking the very best sections of the Cape to Cape Track or sampling the
wine, surf and nature of the 
Margaret River region
.
"Explore the true nature of the Margaret River region"
6-HOUR PRIVATE CAPE TO CAPE TRACK Hike
Hike one of the most special sections of the Cape to Cape Track, covering 13km from Redgate Beach to Contos Cliffs and Boranup Forest. Walk with one of our professional and experienced guides,  sharing extensive knowledge of flora, fauna, geology, indigenous culture and history. Includes morning tea and lunch!
* Other sections of the Cape to Cape Track can also be hiked, upon request.
AUD$295 per person
3-HOUR PRIVATE CAPE TO CAPE TRACK hike
Walk a spectacular short section of the Cape to Cape Track from Smiths Beach towards Canal Rocks.
You'll be joined by one of our professional and experienced guides,  sharing extensive knowledge of flora, fauna, geology, indigenous culture and history.
* Other sections of the Track can be hiked, on request.
AUD$175 per person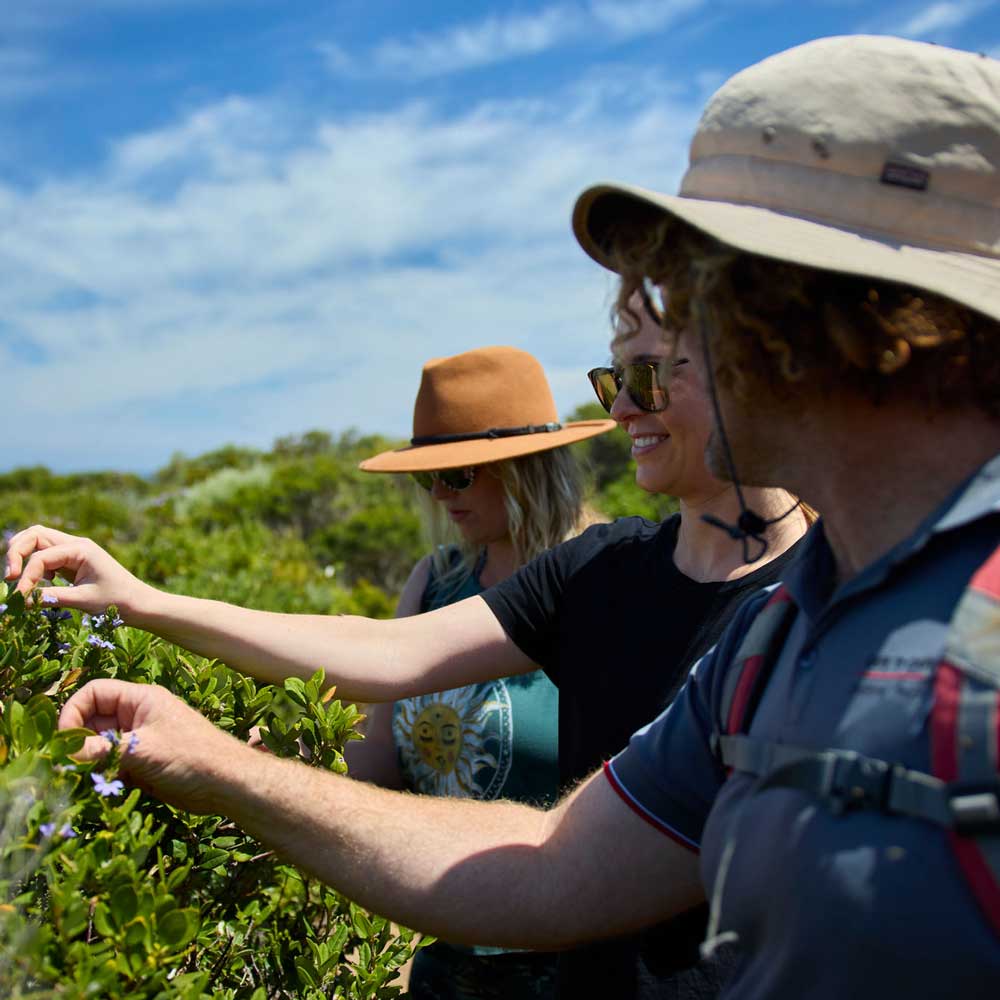 Cape to Vine tour
Enjoy a guided scenic walk on a picturesque sections of the Cape to Cape Track, followed by an exclusive Vasse Felix winery tour.
The best of everything the Margaret River region has to offer!
Include's tasting the estate's full collection, a gourmet 5-course lunch in Vasse Felix's outstanding restaurant, a take-home bottle of wine and a guided tour through the vineyard.
AUD$640 per person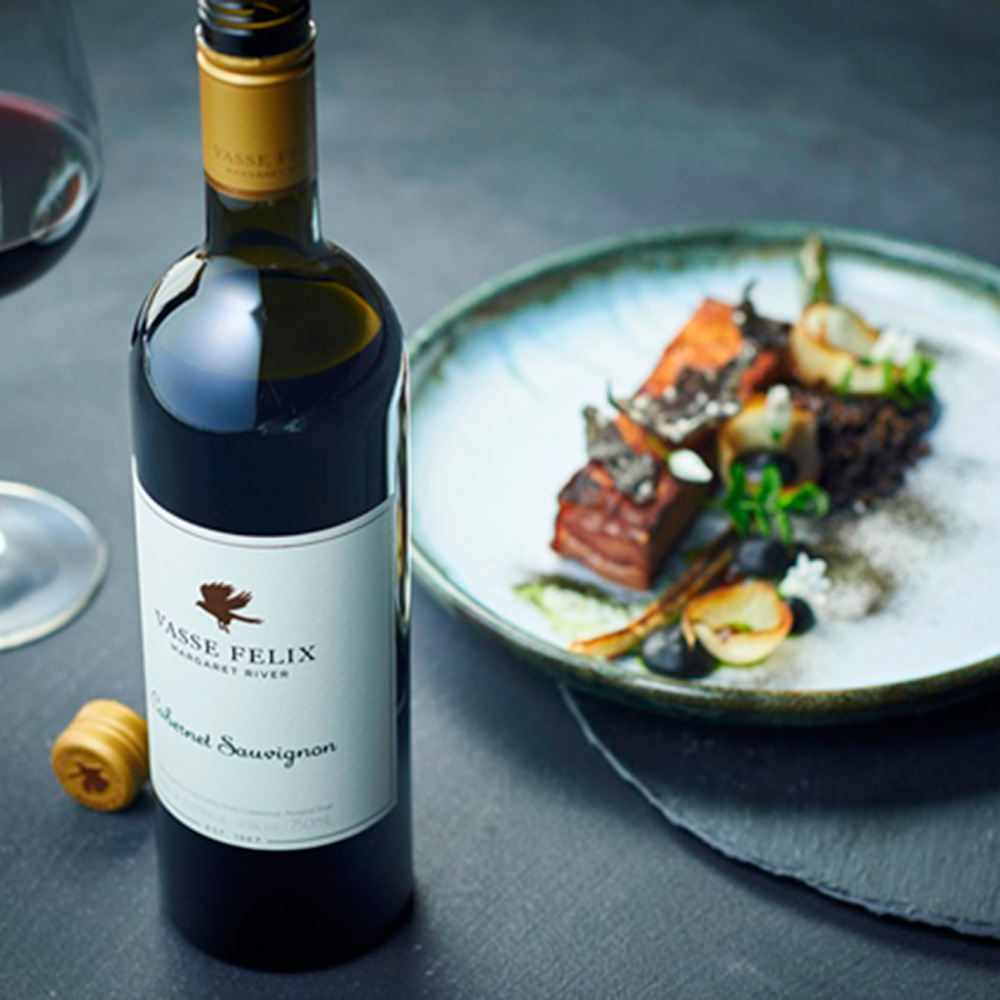 ULTIMATE wine tour
This full-day wine tour has been personally curated to only take you to the best wine tasting experiences in Margaret River with our local wine guide.
Includes a 3-course lunch with wine at Vasse Felix, finishing the day in a secluded spot on the coast with local produce and boutique beer or wine.
AUD$495 per person
Private Vehicle Charter
Using our private vehicles and local guides, we can tailor a customised full-day itinerary specifically to your needs.

Our fleet includes a 4-passenger Toyota Prado, comfortable 13-passenger vans or 18-passenger Coaster buses.
From AUD$550
Availability: Available all year round. Please click on the book now button to secure the start date you require. Note: High season, such as School Holidays, Christmas and Easter may attract higher fares, we will let you know prior to charging any deposit.
the best - simply do it Fantastic trip - despite thinking I knew the region very well after more than 30 years visiting, it was just so different and more majestic doing it this way. Every single one of the staff involved clearly does this job because they love it - and this shone through in their knowledge of the area, their care of those engaged in the trip, their eye for detail. It was personable, professional, great food, great accommodation, great advice, warm lovely people picking you up and dropping you off. I've done a few of these types of hikes, and these guys made it the best. Do it!
7 Glorious Days of Hiking A wonderful experience walking the Cape to Cape track self guided with this tour company, Accommodation, food and transport were perfect. The staff who transported us to and from the track were so nice, very informative and fun. Being in our late 60's it is a challenging hike but doable with a bit of training. Having only travelled from Perth to complete this hike I have a new love and respect for this region of WA.
Challenging but amazing. Fantastic hike - ever-changing terrain, magical coastlines, wildlife, forests - such a well organised self-guided hike.
Brilliant I cannot speak highly enough of Cape to Cape Explorer Tours - every part of the trip was superb, they even organised a week of perfect weather for our week as well !From the moment we were picked up by bus in Perth to the moment were were dropped back a week later was brilliant. The staff, the organisation, facility glamping at Surfpoint Resort, the food and transport could not be faulted. The knowledge and passion of the each day's guides was tremendous and inspiring.I too give them a 11 out of 10 for sure !!
What a Wonderful experience I just completed the Cape to Cape Explorer Tour last week. It was such an amazing experience for my first long trek. The support was faultless and the facilities, food organization just 10 out of 10.In fact I would give them 11 out of 10.From start to finish we were cared for like family and I was so blessed to be doing it with the most wonderful group of people I have met in a long time. We ranged in age from 70 to 28 and all got on so very well.Lots of laughs, lots of constant encouragement and the guides are absolutely amazing. All of them wonderful humans who care so deeply about our planet. Nic and Nick and Nicky are so lovely and the work they do to keep it running smoothly is a credit to them. I can not recommend this highly enough Regards Susie McDonald
Awesome time The best trip I have done. The Cape to Cape team were so good. They knew their stuff and were always helpful and obliging. I was travelling alone and lucked out with the group I joined. Thanks JAG1 for being the best travel buddies. It was great fun.
The final count down! We had a truely wonderful time on our self guided trip to celebrate our combined 50ths. Cape to cape tours looked after us so well, from our initial booking until the final day. Glenn, our bus driver on the last day deserves a special mention for getting us moving with the perfect 80s playlist and great recommendations of small wineries and restaurants to visit when we finished. It was our fastest leg!
Outstanding Tour Company! I had a fantastic experience walking the Cape-to-Cape track (6 days solo, self-guided). Cape to Cape Explorer Tours provided everything (accommodation, maps, track notes, meals and drop-off/pickup at each day's start/finish points) - they were professional, punctual, friendly and extremely helpful. I also appreciated their communication - I received information from them (confirmation of accommodation arrangements and daily meet-up times, advice on the track, etc.) right through the entire trip. If you're thinking of walking the track, I highly recommend Cape to Cape Explorer Tours - 5 stars is not nearly enough!
wonderful break This was a great experience! Being surrounded by untouched beaches and coves and caves, finishing in the beautiful Karri forest. Don't be fooled though- it is very hard- although it is called 'Cape to Cape Track', for a lot of it there is actually no track! Climbing over granite and limestone rocks, navigating steep sand dunes, stairs with chains, and overgrown paths. The beach walking killed me- unfortunately the week we were there it was unseasonably hot- so very hard!Cape to Cape Explorer Tours were great- everything taken care of- breakfast box was amazing- lunches and trail snacks yummy- and all staff so knowledgable, and friendly, and encouraging.!
BEST Tour company EVER! Gene Hardy and the crew from Cape to Cape Explorer Tours were absolutely fantastic and I had the best experience on my recent Cape to Cape guided hike. Every aspect of the trip was delivered with a smile and a can-do attitude. Every member of staff including guides, caterers, drivers, and the Surfpoint crew, was happy, passionate about their job, and very accommodating. I went with a group of friends and they were all super impressed with this company. I would thoroughly recommend them to anyone who is looking for a tour company that genuinely lives its values and strives to make all aspects of your experience fun, stress-free, and memorable.
Snap off an arum lily to boost our bush – that's the message from Nature Conservation Margaret...
read more
Get in touch
Phone: 0459 452 038
Email:  info@capetocapetours.com.au
Office and postal address: 1/24 Auger Way West, Margaret River, Western Australia 6285