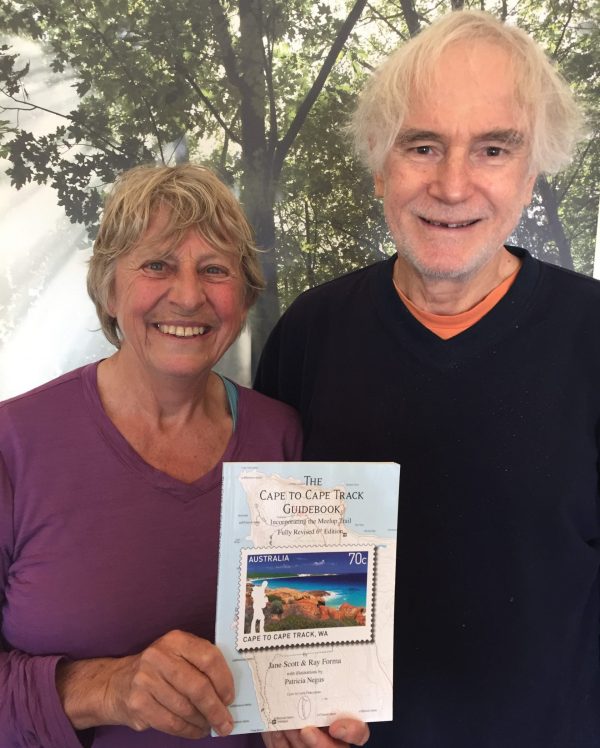 Margaret River's favourite hike has become easier to tackle!
That's because the Cape to Cape Track has officially been revised down to 124km.
The revision is 11km less than the 135km total which has been used for many years as the designated length of Margaret River's favourite hike.
It's good news for hikers planning to tackle the multi-day trail between Cape Leeuwin Lighthouse near Yallingup and Cape Naturaliste Lighthouse at Augusta in 2020, meaning less terrain to cover.
Keen hikers Jane Scott and Ray Forma are the authors of The Cape to Cape Track Guidebook. It's the Track "Bible" and the only in-depth book dedicated to the multi-day hiking trail in Western Australia's south-west. And in the recently-released 8th edition of the book, they have revised the length of the popular multi-day hike trail.
"I prefer not to use anything too definite because it depends on the type of GPS and how one walks. Some people walk near the shoreline or at the top of the beach. And over the course of the entire Track that can make a big difference. It does vary a lot," says Jane.
"It's always been 135km. It's been that distance pretty well since the beginning.
"But in the latest edition we've revised it down to 124km. Ray is always walking the Track. And always updating and upgrading the information on it. So now with more accurate measurements it's officially 124km long."
Jane and Ray post regular updates on the Track and its condition, including river and stream flow, on their website capetocapepublishing.com.au.
"As well as using the book, we recommend people check the website for the latest info before they set off on a hike," Jane says.
Hiking the Cape to Cape Track in summer
A veteran of hiking the Cape to Cape Track, Jane braved the summer heat to walk a section again this week.
"Oh gosh yes, I love it as much as ever," she says.
"I went for a walk at the Augusta end this week. It was warm, but wonderful."
Track's popularity on the rise
It comes as the popularity of Margaret River's favourite hike continues to grow.
"It's definitely getting busier," Jane says.
"It's great to see so many people out and about enjoying the Track. We're getting all types, from locals and people from other parts of Australia and a growing number of international walkers.
"More and more people are finding out about it. And of course they love it when they see it for themselves."
If you want to hike the Cape to Cape Track, get in touch with Cape To Cape Explorer Tours HERE. We offer guided and self-guided experiences ranging from a 1-day taster to a 7-day end-to-end hike on the stunning coastal track.