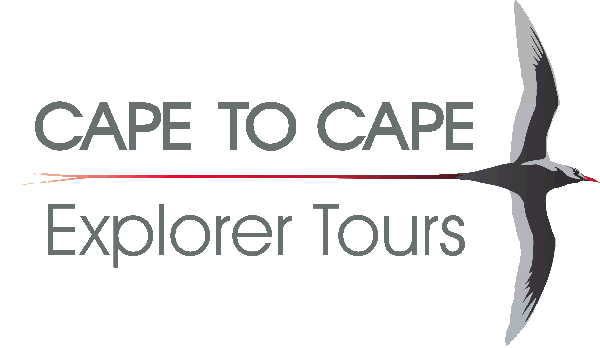 Cape to Cape Explorer Tours is an award-winning, local company, supporting the Track and our community. Our guides and staff all live in the area, are professionally trained and have an intimate knowledge of the Track and the Margaret River region, not to mention a passion for walking and people.
The Cape to Cape Track stretches 135km between the lighthouses at Cape Naturaliste in the north and at Cape Leeuwin in the south – the southern lighthouse stands uniquely above two oceans, where the Indian meets the Southern Ocean.
Embedded in the Leeuwin Naturaliste National Park, the Track is a beautiful long distance walk through coastal wilderness.
Wander through Western Australia's iconic wildflowers and coastal heath, along elevated limestone ridges, across deserted beaches and rocky coves and under the karri sentinels of the hardwood forests.
Walk the full length over 5-8 days or experience the highlights.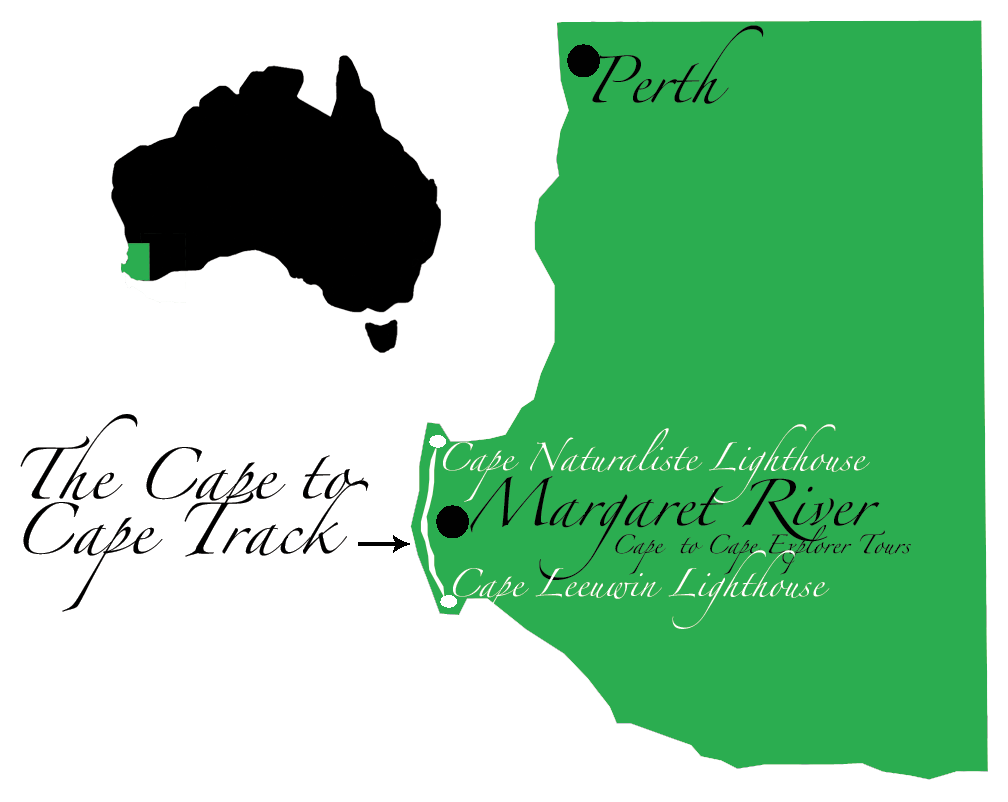 At Cape to Cape Explorer Tours we pride ourselves on creating the highest quality Cape to Cape Track experience available. We are the Track Specialists.
An award-winning, local company, we support the Track and our community. Our guides and staff all live in the area, are professionally trained and have an intimate knowledge of the Track and the Margaret River region, not to mention a passion for walking and people.
Leave only footprints...
We aim to offer a holiday experience that makes positive impact on the natural environment and our community – among a long list of environmentally conscious and socially responsible practices, we actively contribute to management of the Track and sit on the committee of the 'Friends of the Cape to Cape Track', aim for low food miles with our catering, have a 'buy local' policy, choose minimal and recycled packaging, are partners with and practice the principles of the Leave No Trace foundation, and have achieved Advanced EcoAccreditation - the national benchmark for environmentally aware tourism operators.
Cape to Cape Explorer Tours deliver a personalized and quality service – a fun, healthy holiday with great food, accommodation, company, scenery and a wonderful sense of accomplishment! Your safety and satisfaction are our priority and our attention to detail and love of looking after all the 'little things' have led to many repeat customers and glowing reviews.
We look forward to welcoming you to Margaret River and sharing the natural wonders of the region - especially the Cape to Cape Track, with you! To find out more about our Team or how we give back to the community please see below.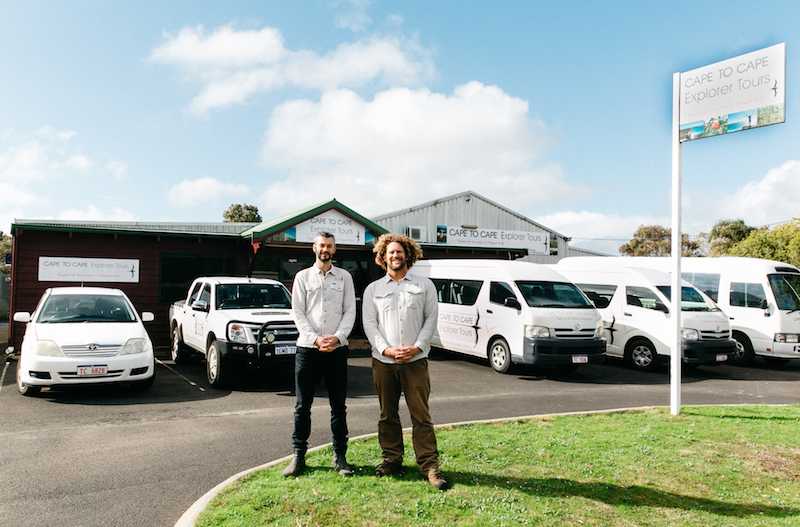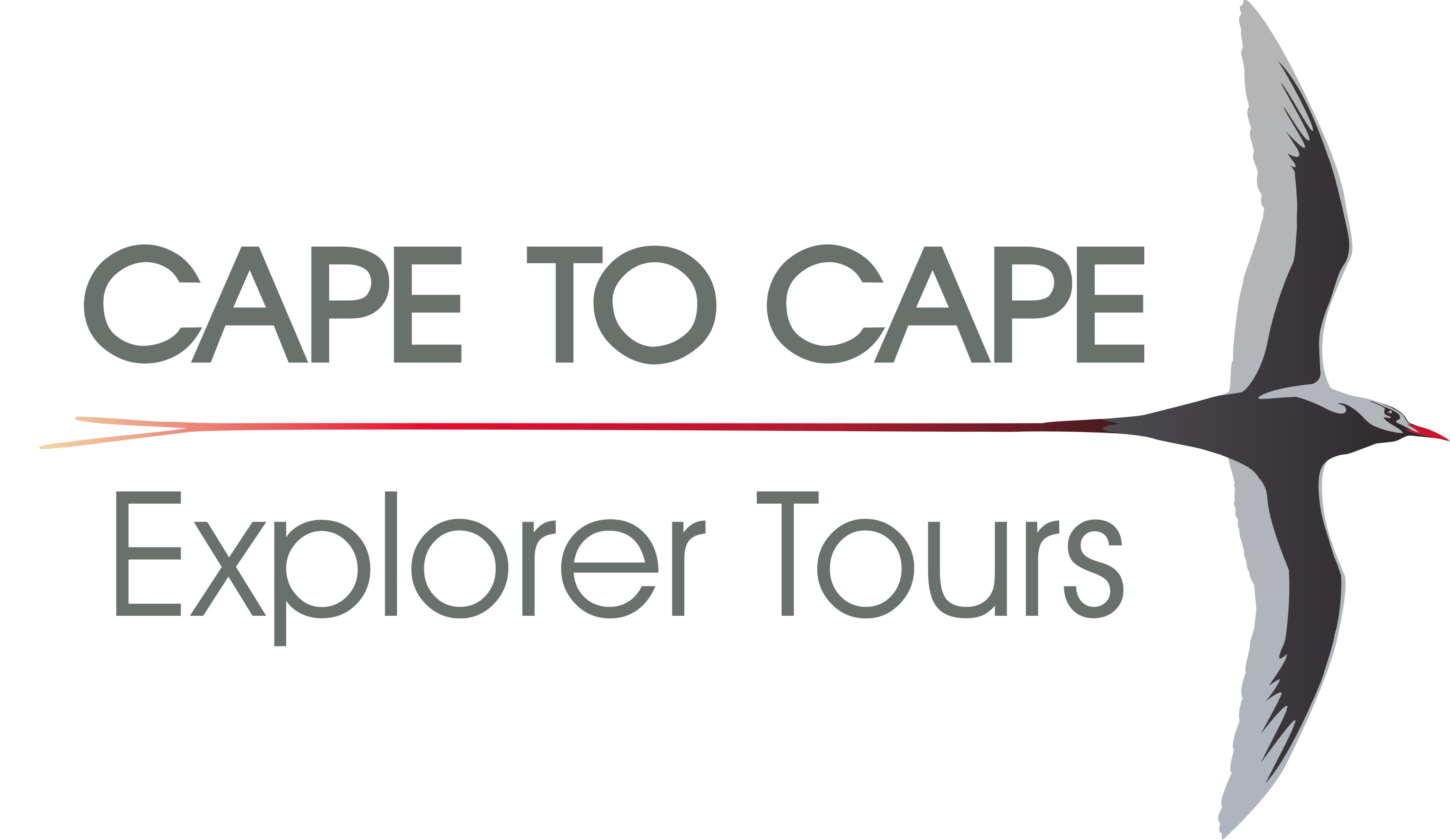 Gene Hardy was born in Margaret River and has an in-depth knowledge of the Capes' attractions reserved only for true locals. Prior to becoming one of the directors at Cape to Cape Explorer Tours, Gene travelled and worked worldwide as a journalist for various sporting publications, developed environmental, interpretive and team building programs in both Australia and the UK and worked for a number of Conservation agencies and NGO's in the South West of Australia. Gene is currently the Vice-President of the Friends of the Cape to Cape Track, sat on the Board for the Augusta - Margaret River Tourism Association, and also the National Board for Surfrider Foundation, a group focused on coastal conservation.
Gene has a Bachelor's Degree in Communications and a Diploma in Education. When not out on the Track, Gene is a keen waterman and has represented Western Australia a number of times surfing, playing underwater hockey and won the World Wooden Bellyboarding Championships at Chapelporth Beach, UK in 2005. Gene sites trekking the Peruvian Inca Trail in 2005 as his life's hiking highlight, though parts of the Cape to Cape Track in WA and South Coast Track in TAS come pretty close!
Gene loves the Track but he also loves the sea too. Check out the ocean lover in action here…
Russell Pratt has a vast experience with the Western Australian coastal environment through his lifelong love of surfing, wave sailing, ocean yacht racing, diving, and fishing bringing a unique perspective and understanding of the Western Australian coast. Rusty was state champion wave sailor 1991-1996 and competing on a national level until a knee injury slowed down his ambitions. Rusty moved to the region in 2002 to be close to one of his favourite sailing spots, the legendary Margaret River Main Break a wave reputed to be one of the most powerful in the world. Previously, Russell was the owner of a brick recycling business and managed to reduce 2 million tonne of landfill by selling on second hand bricks. Russell has a love of all things green - a keen home gardener with a native garden, vege patch and orchids. He loves to walk the trails around the region as well as the Cape to Cape Track itself and spot wildflowers with his wife Gail. A mechanic by trade, Russ keeps a watchful eye on the company's fleet ensuring you have a safe comfortable journey with us.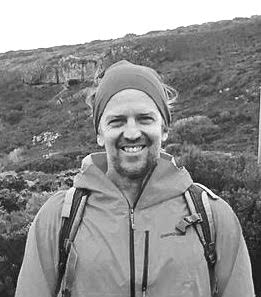 Richie likes walking.  And telling stories.  He believes that these two activities paved the way to where Homo Sapiens are at.  Born and raised on an East Kimberley cattle station, Richie, had a 25 year walkabout fuelled by curiosity, a hunger for extremities and a career as a deep sea diver.   Along the way he's hiked and climbed, flown, studied, kite surfed, dived, B.A.S.E. jumped, devoured literature, gotten lost, fallen in love and, lately, settled down to raise a family on the Margaret River.  Since 2016 Richie has been trail guiding on the C2C and sharing time on Country with hikers.  He loves the two way learning that develops in the course of walking and talking through Wild country.  A voracious reader, Richie uses his wide reading to reference and stimulate discussions relating to the environment, the Human Condition and why the track is amazing.  Richie prefers to walk the track without shoes.  Ask him why.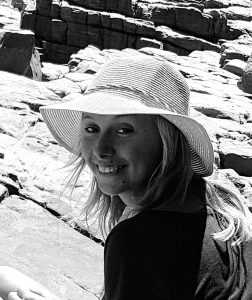 Meg moved to Margaret River at the age of 12, and after graduating from Margaret River Senior High School, she studied a Bachelor of Science with a focus on Environmental Science & Marine Science at the University of Western Australia. She went on to study Outdoor Recreation in Tasmania, which lead to guiding opportunities on the Larapinta Trail and throughout Tasmania. She spent winter in Tasmania building hiking trails such as the South Coast Track, the Three Capes track and the Bruny Island Neck Lookout, before returning home to guide with the team at Cape to Cape Explorer Tours.
Ro has called Margaret River 'Base Camp' since moving here from Victoria in 1996 to work at one of the original Cape to Cape Track tour companies and brings a wealth of knowledge to the team from her great love of life and travel. She met Gene Hardy when they worked together locally at Calgardup and Giant Caves. 20 years on Ro still works at the caves on a casual basis. Never far from the great outdoors Ro has walked some of the worlds' iconic tracks including Cape to Cape multiple times, Base Camp Everest, the Overland Track Tasmania, the Razorback in Victoria and the Thorsborne Trail, Hinchinbrook Island. After following her ancestor's footsteps by walking the West Highland Way, Scotland in 2013, she returned to Margaret River and discovered her old friend, Gene, had started Cape to Cape Explorer Tours. Ro has been part of the team ever since. Ro's unique life experiences, Tourism, Guiding and Hospitality qualifications and a long stint with APT/Kimberley Wilderness Adventures working in the magnificent Bungle Bungles, Bell's Gorge and King's Canyon as Camp Host/Driver Guide culminate in her being a valuable resource, asset and ambassador for Eco-tourism.
Ryan Hardy - Track Specialist, Driver and Professional Body Boarder
Ryan Hardy grew up in Margaret River, and is Gene's younger brother and a World Champion Body Boarder. Yes, he is the equivalent to Kelly Slater of the Surfing world. When not at home exploring the Margaret River coastline, Ryan is out travelling around the world, as he has done over the past 20 years as a professional bodyboarder. Ryan is passionate about working with people and helping them to find their bliss on the local coastline that he knows best. His mission is simply to share his knowledge and experience in the world class coastal setting of Margaret River.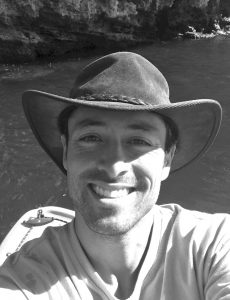 Yes! I have arrived! With wild oceans and majestic forests amidst ancient landscapes I'm excited to call Margaret River my home. I will be contributing to sharing this beautiful part of the world through my position as a School Coordinator with Cape to Cape Explorer Tours. My role is to engage local, interstate and international schools in camps that actively engage students in the pristine and rugged environments that Margaret River offers. In doing so I hope to foster a love of place, belonging and ecological responsibility that will ripple out to communities far and wide. Here is a quote by Howard Thurman that I especially appreciate. May it inspire you. 'Don't ask what the world needs. Ask yourself what makes you come alive and do that.  Because what the world needs is people who have come alive.' I am grateful to have found my feet with this exemplary eco-tourism company. Watch this space...
| | | | |
| --- | --- | --- | --- |
| ITEM |   SPECIFICATIONS | 1ST DAY | EXTRA  DAYS |
|   |   |   |   |
| Tent | 'One planet' light 2 or 3 man | $30 | $3 |
| Backpack | 'Wilderness Equipment' 70L or 80L | $20 | $3 |
| Daypack | 'Wilderness Equipment' 30L or 40L model | $12 | $1 |
| Head torch | Standard multi-mode LED –not including batteries | $6 | $1 |
| Sleeping Bags | Choice of lighter 3 season (15o to 10o) or heavier 4 season (10o to 5o) synthetic bags including liners | $9 | $2 |
| Sleeping Mats | Quality, self-inflating 'thermo rest style' hiking mats | $6 | $2 |
| Satellite tracking/ EPIRB | Allow friends, family and CCET to track your progress. SOS function to alert authorities in life threatening situation –not including batteries. | $25 | $2 |
| Meal Kit | Enamel plate, bowl, mug plus knife, fork, spoon |   |   |
| Camp Kitchen Kit | Billy, fry pan, wooden spoon, spatula, collapsible bucket, scourer, detergent, tea towels x2. | $10 | $1 |
| Walking Poles | 'Black Diamond' fully adjustable | $10 | $1 |
| Gazebo | Easy assemble free standing 3m x 3m Gazebo with sides. | $20 | $7 |
| Table | 2m - Lightweight folding plastic table | $6 | $1 |
Enquire about the full range of base camp gear including camp kitchen, lantern, airbeds and picnic rugs.
Equipment Hire Conditions
Late fees will apply for delayed returns.
Equipment must be returned clean and dry and in good condition.
CCET will allow a 24-hour (non chargeable) grace period to allow for you to return items clean and dry!
Fees will be charged for equipment returned wet, dirty or damaged.
Lost items or equipment damaged beyond reasonable repair will result in lost bond.
Discounts available for bulk/ school/ group hire.
Bond will be chargeable for all items
Gold in Ecotourism, Silver in Chinese Tourism, Bronze in Tour and Transport Operators and Finalists in the FACET Golden Guide Award categories at the 2017 Perth Airport WA Tourism Awards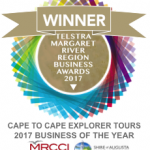 Winners of the Best Small Business, Community Excellence and Business of the Year categories and Finalists in the Environmental Excellence and Excellence in Business categories at the Telstra Margaret River Region Business Awards (MRCCI) 2017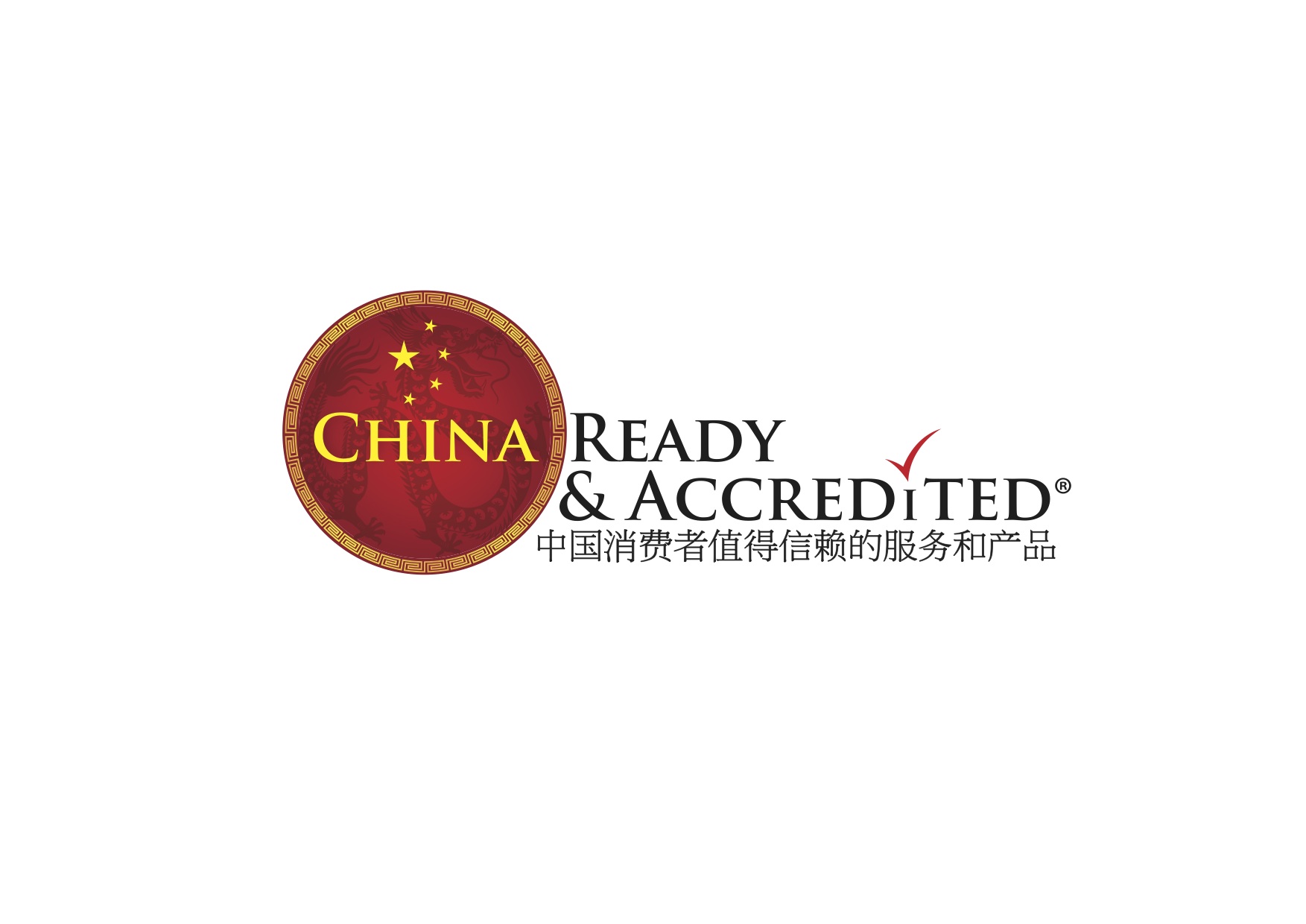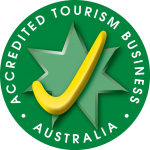 TripAdvisor - Certificate of Excellence - 2013, 2014, 2015, 2016 & 2017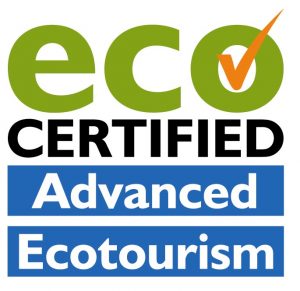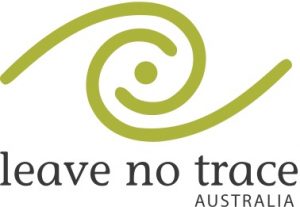 This indemnity statement is to be read and the box ticked by each person participating a Cape to Cape Explorer Tours' experience (the "Event").  If the person is less than 18 years old, the box must be ticked by their parent or guardian on their behalf.
This statement contains a release of liability clause. Please read it carefully and agree to it only after you are satisfied that you understand and accept all the terms and conditions.
I hereby agree to participate in the Event(s) conducted by Explorer Tours Pty Ltd, trading as Cape to Cape Explorer Tours ("CCET"). In so participating I acknowledge and agree that:
'Provider' referred to in this document is Explorer Tours Pty Ltd, trading as Cape to Cape Explorer Tours and includes where the context permits all directors, employees, volunteers, representatives, agents and all bodies involved in running the Event

.

"Claim" means and includes any action, suit, proceeding, claim, demand, damage, penalty, cost or expense however arising including but not only limited to negligence.
My participation in the Event will be subject to my complying with this declaration and any reasonable direction issued by the Provider or its representatives. I agree to abide by all the instructions given, rules and regulations governing the Event.
Warning: The Event, in addition to usual dangers and risks inherent, has certain additional dangers and risks, some of which include:
rugged terrain and wilderness;
physical exertion for which I may not be prepared;
weather extremes subject to sudden and unexpected change;
remoteness to normal medical services; and
evacuation difficulties.
I acknowledge that I will be participating in activities that potentially carry the risk of harm of personal injury or death. My presence at and participation in this Event will be entirely at my own risk.
Exclusion of Liability: I acknowledge that where I am a consumer of recreational services, as defined by any relevant law, certain terms and rights usually implied into a contract for the supply of goods or services may be excluded. I acknowledge that these implied terms and rights and any liability of the Provider flowing from them, are expressly excluded to the extent possible by law, by this declaration.
Release and Indemnity: In consideration of the Provider accepting my participation in the Event, I: (a) release and will release the Provider from all Claims that I may have or may have had but for this release arising from or in connection with my participation in the Event; and (b) indemnify and will keep indemnified the Provider to the extent permitted by law in respect of any Claim by any person arising as a result of or in connection with my participation in the Event.
Fitness to Participate: I declare that I am medically and physically fit and able to participate in the Event. I will immediately notify the Provider (in writing prior to the Event and in person during the Event) of any change to my medical condition, fitness or ability to participate. I understand and accept that the Provider will continue to rely upon this declaration as evidence of my fitness and ability to participate.
Rescue, First Aid & Medical Treatment: I consent to receiving any rescue assistance, first aid and medical treatment that the Provider or authorised representatives consider necessary or desirable during the Event. I will accept the assistance, first aid and/ or medical treatment from the Provider or authorised representatives. I agree to reimburse the Provider for any costs or expenses incurred by it in providing me with rescue assistance, first aid or medical treatment, including evacuation. I consent to the hospital/ doctor report(s) relating to any medical attention received being given to the Provider.
Right to use image: I acknowledge and consent to photographs and electronic images being taken of me during my participation in the Event. I acknowledge that such photographs and images are owned by the Provider and they may use the photographs for promotional or other purposes without my further consent being obtained. Further, I consent to the Provider using my name, statements or otherwise at any time by any form of media, without payment or compensation.
Prevailing conditions: I acknowledge and agree that the Event can and will be affected by the weather and that the weather conditions may change without warning. I understand that the Provider may need to cancel, halt, delay or re-route the Event in response to hazards including extremes of weather, fire, flood or path instability. Where possible the Provider will attempt to preserve the nature of the Event. I accept that if the Event is cancelled for any reason whatever, my fees may not be refunded.
I have provided the information required. In voluntarily ticking the box, I covenant and warrant that (a) all information provided is true and correct; and (b) I have read, understood, acknowledge and agree to the above declaration including but not only the warning, exclusion of liability, release and indemnity.
All itineraries will remain flexible to ensure you safely and comfortably experience the best of the Cape to Cape Track - and get everything you wish for from your tour.
By paying your deposit, you agree to the CCET Booking Terms and Conditions.
All participants are required to fill out an online registration form, which includes an indemnity and release.
Bookings are confirmed on receipt of payment of deposit by CCET, this amount being:
For half-day, full-day and evening experiences: Full payment is requested at time of booking.
For multi-day experiences: We require a 30% deposit to confirm the booking and secure your experience. Final payment is required 4 weeks before the trip commences. A final invoice will be payable by you, if/ as required at completion of the tour, to cover any additional expenses incurred by CCET, for example variations to the itinerary (related expenses will be discussed with you), sundry purchases you may request or damage to satellite tracker, other hired equipment or to accommodation facilities.
For track transfer service: Full payment is required 7 days prior to your first transfer. Specifically for track transfer service, a cancellation fee of 50% applies with less than 7 days notice of cancellation. Any variations to the itinerary may result in extra charges payable by you (and any such additional fee will be advised at the time of itinerary alteration).
The following policy describes how CCET will address any requests for changes, exchanges or cancellations of our tours or merchandise.
RETURNS AND REFUNDS POLICY
- TOUR AND WALKS
We understand that circumstances could arise where you may need to cancel your booking. Should this occur, as long as in excess of 30 day notice is given, the full deposit will be refunded without incurring a cancellation fee. If you inform us of your cancellation 30 – 7 days prior to the start of your tour, 50% will be refunded. If less than 7 days notice is given, regrettably we shall be unable to refund any monies paid by you. Where possible, transfer to alternative dates will be considered.
Bookings made through a booking agency, may be subject to additional cancellation fees.
If circumstances arise that prevent CCET commencing the tour then full refunds of monies paid by you to CCET will be offered.
We reserve the right to modify the package as necessary.
We recommend you consider suitable travel insurance.
MERCHANDISE
CCET we will happily exchange merchandise purchased online (eg guide books and shirts) within 30 days of the date of purchase, provided the goods are in original condition and accompanied by proof of purchase. The exchange will be undertaken free of charge less postage/ shipping expenses.
SHIPPING AND POSTAGE POLICY
The following policy describes how CCET will manage and handle the shipping and or postage of merchandise items purchased online through our website.
Our goal is to despatch any online order on the same or next working day that the order is received. However, please allow 3-5 working days for dispatch during peak walking periods.  Please note that you should allow a postage time to the east coast of upto 5 working days from the time of dispatch. In the unfortunate circumstance where an item is sold out, we will advise you promptly so you can consider an alternative item or refund.
DOMESTIC (Australia wide)
Standard delivery within Australia is free!
Please note that we deliver using Australia Post.
INTERNATIONAL
Please contact us about postage costs to your country to ensure prompt delivery.
PRIVACY POLICY

At Cape to Cape Explorer Tours (CCET), we believe that you have a right to know how we handle any information or data you supply to us. As such, the purpose of this policy is to guide our internal use of data and to disseminate this approach to all our customers and clients. It is not a legally binding contract. It is a statement of intent made in good faith and transparency.
Data is used for the express purpose of enabling you to understand our services and products and to book tours and purchase products.
Data may be kept indefinitely.
Where necessary, CCET may need to forward relevant contact details on to our third party service providers ie) accommodation providers.
When you purchase a tour or product from CCET, data gathered is used to charge your credit card and deliver your booking confirmation electronically. We may also contact you about your booking to clarify details or advise you of any changes or cancellations to your booking.
Data is never bartered or sold for commercial gain.
Data is never provided to an advertiser.
We will use your address, email address and/or telephone number to contact you when you submit a question, suggestion or comment.
In the event of a legal process being initiated CCET may be required to provide data to law enforcement.
Data may be used for internal analytic services and reviews of our website performance.
We may amend this policy from time to time and will place any such amendments on this website.
Links to other websites are provided for the convenience of our customers and clients. The provision of these links does not imply an endorsement of the views, information or products provided by such websites. If you submit personal information to or via any linked site, the privacy principles applying to that information will be outside of our control.
If you are unsure of the meaning or interpretation of any element of this policy please contact us through the contact us page.
Cape to Cape Explorer Tours (CCET) specialises in providing memorable experiences on the world-renowned Cape to Cape Track. We pride ourselves on being locally based with highly qualified guides and staff who have a wealth of knowledge and extensive experience interpreting the natural beauty of the Track.
CCET VISION
That people can experience the wonders of the Cape to Cape Track in a safe, enjoyable, personal and low impact way, and that our company will contribute to the social fabric of the region and to an enhanced appreciation of the natural environment and each person's connection to it.
OUR MISSION
To provide high quality recreational experiences for walkers on the Cape to Cape Track.
To attain better-than-best-practice in mitigating our impact on the natural environment.
To enjoy what we do, that is sharing the beautiful place we call home with others in an informative and inspirational way, while at the same time creating an appreciative working environment for our knowledgeable staff and supporting other local businesses.
WHAT WE DO
We offer set and customised walks on the Cape to Cape Track for individuals, small groups and large groups, including corporate guests and schools. We support fully guided walkers and independent, self-guided walkers. Experiences may be a couple of hours or over a week long.
In conjunction with the Department of Environment and Conservation and the voluntary management group, Friends of the Cape to Cape Track, we assist in maintaining sections of the Cape to Cape Track, have developed emergency access maps and contribute to planning discussions.
We support whenever we can volunteer, youth, community and charity groups, with inkind and discounted guiding and leadership services, equipment loans and/or safety monitoring services: Boab to Break, Water Inc charity walk, Surfrider Foundation, SWCC Indigenous Youth Camp, Friends of the Cape to Cape Track E2E, Carers' WA Siblings' Getaway
RECRUITMENT
A range of exciting opportunities exist to join the team at Cape to Cape Explorer Tours, a local award winning company specialising in quality, informative and fun experiences on the Cape to Cape Track.  We are establishing a casual staffing pool for the 2016 season.
All positions require your:
Friendly personality
Customer service focus
Flexibility and adaptability
Initiative and integrity
Excellent communication skills
The following roles will be filled from the Casual Staff Pool:
Tour Guide
Lead single- and multi-day bushwalking tours in specified National Park areas, with an emphasis on low-impact experiences and 'leave no trace' practices.  CCET strives for excellence in outdoor and environmental education and tour experiences; guiding staff follow themed interpretation plans, are responsible for the safety and wellbeing of clients, and for ensuring that client experiences are enjoyable and positive.
Essential requirements:
Experience in tour guiding / group management;
Experience and passion for environmental interpretation;
In-depth knowledge of the local environment and community.
Current Senior First Aid (minimum)
Drivers' Licence: F class and LR (or ability to obtain)
Desirable:
Qualifications in Outdoor Recreation, NOLS or equivalent
Current Working with Children Check (WA)
Current National Police Clearance
Bronze Medallion or equivalent
SG1 Cave Trip Leadership
Food Handling certificate
Drivers
Responsible for the safety and wellbeing of clients and for ensuring that client experiences are enjoyable and positive. You will need the following, or be willing to obtain:
F class extension
LR licence
Senior First Aid
Ground Support Staff
Tasks may include camp site setup, catering and hosting, equipment handling/ packing/ cleaning. The following are desirable:
organisational and logistical skills and initiative
time management
physical fitness
catering and food service (safe food handling desirable)
Please respond with your CV to:  opportunities@capetocapetours.com.au