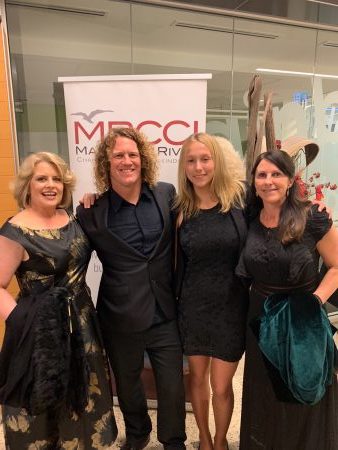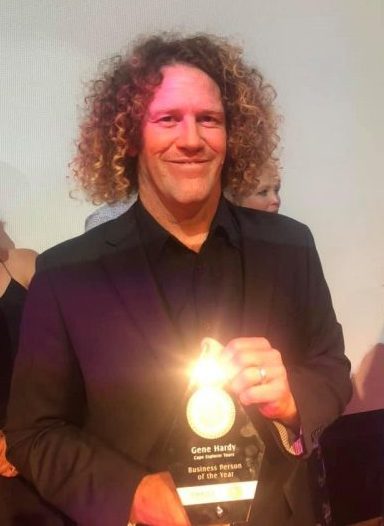 WE'RE honoured and still on a massive high after Cape To Cape Explorer Tours took out two major awards at last night's Margaret River Business Awards.
We scooped the "Robust and Remarkable Award" for an established business with more than eight employees that continues to thrive, excel and grow.
And then Cape To Cape Explorer Tours managing director and founder Gene Hardy took out top honours by being named the 2019 Margaret River Business Person Of The Year.
The judges said he showed great entrepreneurial spirit, leadership, shared vision and direction. Go Gene!
Why we won
Our win came down to Cape To Cape Explorer Tours' continued growth in the past year in running both guided and self-guided hiking tours of the spectacular coastal Cape To Cape Track in the Margaret River region of Western Australia.
We've also diversified the business with the addition of Margaret River's 3.5-star SurfPoint Resort. And we added a commercial kitchen to do our own catering to reduce plastic waste. It means we can also offer hikers healthy and tasty home-made meals and trail snacks.
In Gene's words
"Another amazing award tonight," Gene told the thrilled crowd at the gala night hosted by the Margaret River Chamber of Commerce and Industry (MRCCI).
"When we started nine years ago, in our first year we actually won the new business award with MRCCI. And it's really interesting because it was like a validation. We were so new and it made me think – hang on, this could really be something!
"And as the years have gone by, there have been good times and hard times, and it's really important to get some encouragement to just keep going, growing and getting better.
Margaret River Business Awards
Gene also saluted his fellow finalists and his dedicated team of hiking guides, drivers and catering, logistics and administration staff at Cape To Cape Explorer Tours.
Margaret River Business Awards
"To all the finalists, I take my hat off and say thank you. And finally, a huge thank you to my team. It's our business. There's no way I'd be standing here… without this incredible team.
"It's our community, we love giving back to the community, and it's about showcasing the Margaret Rive region."
Margaret River Business Awards
See Gene's speech HERE