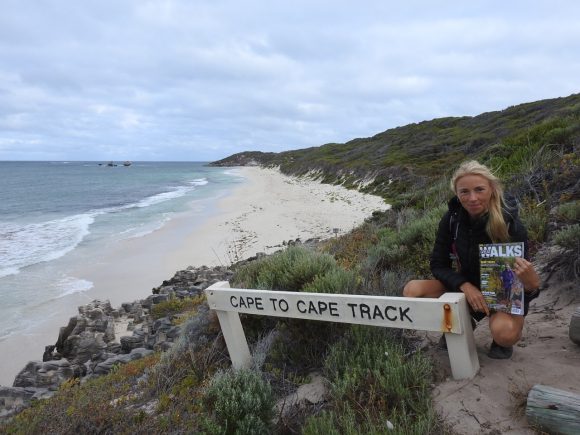 Keen hiker Abbey Freer won our annual Cape to Cape hike giveaway – and she described doing the coastal trek as a mind-blowing experience!
The 27-year-old outdoors enthusiast from Adelaide entered our Great Walks Magazine competition and won an all-expenses-paid trip for two with Cape To Cape Explorer Tours.
.
.
That included flights, transfers and our guided, 8-day, end to end hiking experience covering the 135km distance on Margaret River's best hike.
Also included are gourmet meals and trail lunches. And accomodation at our 3.5 star SurfPoint Resort – the perfect hiking base in the middle of the Track and a stone's throw from some of Margaret River's best beaches.
.
.
Abbey was joined by her dad Kym. And the pair hiked the Track with us in March 2020. Now home in Adelaide, we caught up with Abbey recently to get her thoughts on the trip.
And she says she has nothing but "amazing" memories!!
"My experiences and time spent there feel like they've made imprints deep into my skin for life," she says.
"I constantly catch myself unconsciously recalling the wondrous region and reliving every second of our tour. All joyous and treasured!
.
Cape to Cape hike an "inspiration"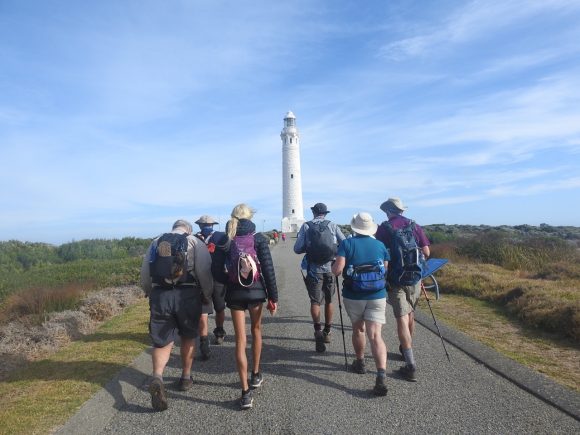 Abbey says Cape To Cape Explorer Tours founder Gene Hardy and the entire team "could not have been more welcoming, accomodating, professional, caring, knowledgable and compassionate".
She also describes the guides as a huge source of "inspiration for living a life full of purpose, passion and authenticity".
.
.
"I came away feeling more connected to the land. From being educated about the aboriginal tribes in which this region belongs, their history and traditional ways of living. To the unique flora and fauna of the Margaret River region," she says.
"Overall, we shared expertly-curated hours under the sun in the most beautiful of landscapes. Were treated with local knowledge. And all while feeling like royalty thanks to Cape To Cape Moveable Feast (our in-house catering company) keeping our tummies happy.
"We also enjoyed personal wine tasting experiences and delicious artisan goods. And were cared for over and above from day dot.
.
.
Abbey goes on to say: "I feel like we were welcomed into the homes and families of some of the biggest legendary people I have ever met.
"We came for the walk and left with so much more. Words just don't do it justice!  I wish I never had to leave!"
It was epic to have Abbey and Kym along for one of our Cape to Cape hike experiences! And it seems they certainly had a ball.
To book your 8-day guided end-to-end adventure or for more info, click HERE. See you on the Track soon!