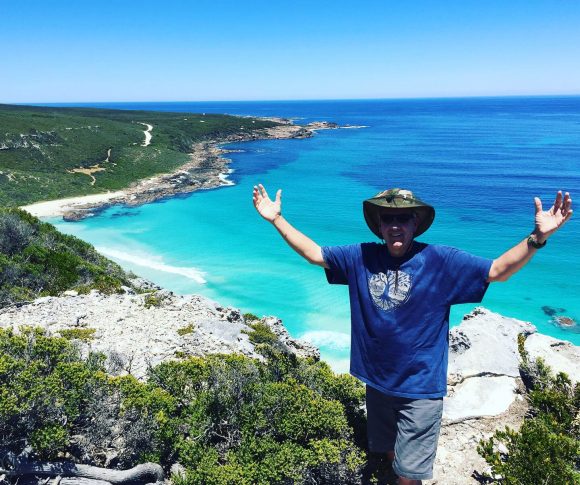 Did you miss out latest newsletter with all the news from the Cape to Cape Track?
Click HERE to read it.
Cape To Cape Explorer Tours' Autumn 2020 Newsletter covers the latest on Australia's bushfire crisis. But the good news is that the Cape to Cape Track and its flora and fauna have remained bushfire-free over summer and have not been impacted by blazes.
The newsletter also includes the latest booking info for our upcoming autumn hiking experiences, including our guided, 8-day, end-to-end treks. And it's got details of our February hiking, glamping and learn-to-surf retreat, which is almost fully-booked.
Plus there are inspiring stories on our new three-day trail running experience covering the 124km Cape to Cape Track from start to finish. And an interview with Carlene Staines, the first athlete to tackle it, who said she loved the experience and found it tough but super rewarding.
You can also read about New South Wales couple Barry and Diedra Robertson, who hiked the Cape to Cape Track for their 49th wedding anniversary. Now that's romantic!
And Perth medico Michael Musk, whose hikes on the Track with his young daughters have become a family ritual.
The newsletter puts the spotlight on feature species including the majestic karri tree found in beautiful Boranup Forest. And the kite – one of the Cape to Cape Track's iconic birds of prey, seen regularly patrolling over the coast.
And there's a great profile on Cape To Cape Explorer Tours founder and managing director Gene Hardy. A video, made by Tourism Western Australia featuring Gene and his family, is well worth a watch!
Dive in, have a read, and we look forward to seeing you on the Track soon!