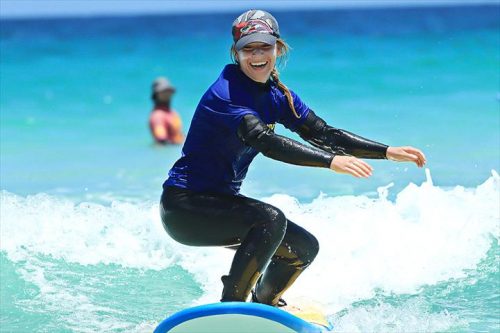 Experience an incredible Margaret River surf, hike and glamping adventure!
Cape To Cape Explorer Tours are the specialists when it comes to guided and self-guided hiking on the Cape to Cape Track. But no visit to Western Australia's Margaret River region is complete without diving into the amazing surf and turquoise waters this coastline has to offer.
There's also something special about reflecting on an inspiring day by camping under the stars in a glamping eco-tent. Especially when it comes complete with a double bed, hot showers and creature comforts.
That's why we're now offering a six-day, five-night Surf, Hike and Glamping Experience.
And the best part is you don't need to know how to surf or have any experience in the ocean. That's because we've teamed up with some of the most experienced surfing instructors in the region.
It's the ultimate way to relax your mind and sooth your soul as you surf. Hike. And explore the spectacular coastline with our multi-award winning team.
It's also designed to allow you to experience and explore how movement and exercise can be a powerful coping strategy in the journey through life.
Margaret River surf, hike and glamping
The Surf, Hike and Glamping Experience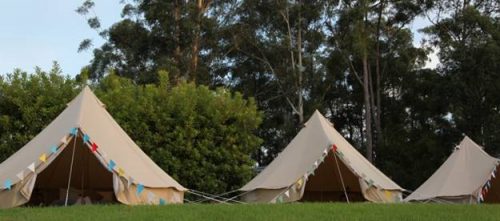 Stunning and wild coastal landscapes, physical challenge, new friendships and gourmet evening meals await you.
Our professional, local team have extensive knowledge and experience interpreting the natural beauty of the region.
Take your Margaret River experience to another level by enjoying the good cooking and comforts of CCET's amazing base camp a short stroll from some of the best swimming beaches on this coastline.
Margaret River surf, hike and glamping
What's included
The package comes with:
four mornings of professional surf lessons at stunning Redgate Beach in the Leeuwin Naturaliste National Park.
two afternoons of guided hiking on the world-famous Cape to Cape Track, through a recognised world biodiversity hotspot. Our highly qualified team are friendly, energetic and entertaining, with a wealth of knowledge to share about this amazing place.
one guided yoga session
two local gourmet vineyard visits and wine tastings
meals and accomodation
a selection of your adventure's best photos taken during the experience and distributed to you via dropbox
all planning, logistical, administrative and on-ground support, including intimate knowledge of weather patterns and surf conditions
Margaret River surf, hike and glamping
Sleeping 
under
 the stars
You'll stay in fully catered glamping at our base camp, including own glamping tent with queen size bed, hot showers and delicious meals.
Margaret River surf, hike and glamping
Catering to nourish and refuel the body
Margaret River is renowned for fresh, healthy produce – and wine! Savour delicious and nourishing meals and track snacks prepared for you each day; indulge in boutique wine, olive and cheese tastings.
We do all out own catering with a focus on fresh and healthy food, using local produce and exploring the foodie delights of the region. You'll receive:
x 5 fresh breakfasts.
x 3 gourmet packed lunches, including snacks (lunch at Leeuwin Estate is not included)
x 5 evening meals (the final night's celebration dinner at a local restaurant is not included)
Margaret River surf, hike and glamping
Expert guidance and support
This epic learn to surf adventure will be led by the amazing Kylianne Farrell, a personal trainer, ecotherapist and counsellor.
She believes in creating new opportunities for people to explore movement to benefit their physical and mental wellbeing. She is the founder of Move For Mental Health an initiative that raises awareness for the power of movement and nature as protective strategies for mental wellbeing and to reduce the symptoms of mental illness.
Margaret River surf, hike and glamping
Price and booking dates
Price: From $1275 per person (incl. GST)
Date: 18th – 23rd February 2020
Click HERE to see the full itinerary and book your spot!