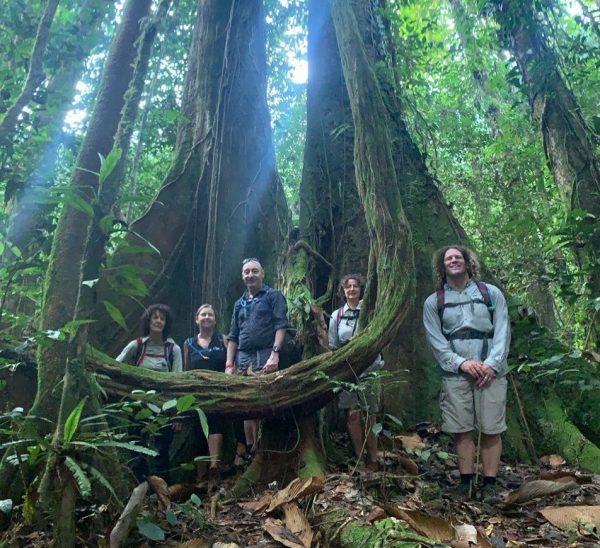 Dates are set for our August 2020 Borneo hiking adventure – book your spot now!
If you've imagined trekking through virgin jungle. Delving into fascinating history. Treading paths where head-hunters roamed. Or visiting the world's largest cave made famous by David Attenborough. Then this adventure is for you!
Borneo Explorer Tours was founded by Cape to Cape Explorer Tours managing director Gene Hardy. And Alison Pritchard, who formerly managed Borneo's stunning Mulu National Park and World Heritage Area. Together, we work with local guides from the indigenous Penan tribe.
Included in the experience is a series of hikes, caving expeditions, small plane flights and river trips book-ended in luxury accomodation at the Hilton and Marriott hotels.
"This is a mind blowing trip," Gene says. "The first Borneo trip earlier this year was something that's gone down in my lifetime list of highlights. It's that good!
"If you've done the Cape to Cape Track in the Margaret River region of Western Australia with us. And you want the same quality and customer service but somewhere totally different and exotic, this is the trip to do. The Borneo expedition is a safe but authentic and meaningful journey. Hope to see you there!"
The 2020 Tour
Dates are now set, with the adventure starting on August 14 and finishing seven days later on August 21.
See the full itinerary HERE.
The expedition features:
8 days and 7 nights of adventure and new experiences.
Trekking with highly qualified guides to explore one of the last true wilderness sights in the world.
A journey by boat, foot and small planes to see natural wonderlands, laugh with local characters, and be immersed in the Borneo lifestyle.
For more information or to book your spot, click HERE.