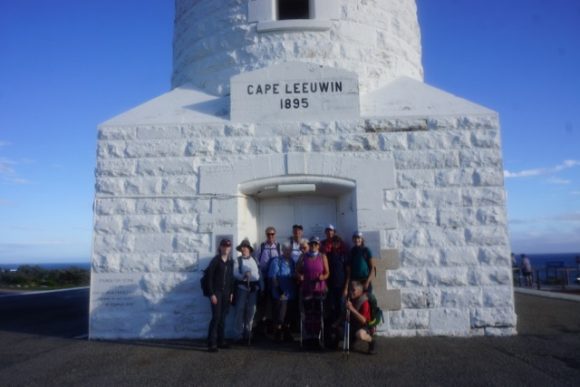 Lasting friendships were formed as a group of 11 hikers spent seven days trekking together on Margaret River's best walk.
The hikers spanned five decades in age but came together for the common purpose of completing the Cape to Cape Track.
It's 135km of coastal wilderness, starting at Yallingup's Cape Naturaliste Lighthouse and culminating at Augusta's Cape Leeuwin Lighthouse. The Track traverses stunning coastal scenery. Cliffs and beaches. Wildflower-filled heathland. And towering karri forest.
Margaret River's best walk
The guided experience
As Cape To Cape Explorer Tours' first guided, end-to-end walk of the season, the group were accompanied by an expert guide each day.
Each day has a different theme – geology, fauna, marine, flora and biodiversity, indigenous history and European history.
And they're accompanied by grea yarns, stories and information to give the Track context and unearth its treasures.
Margaret River's best walk
Characters on the Track
The diverse mix of walkers included former landscape designer Karen Mortland, who was fascinated by the birdlife and flora on the Track.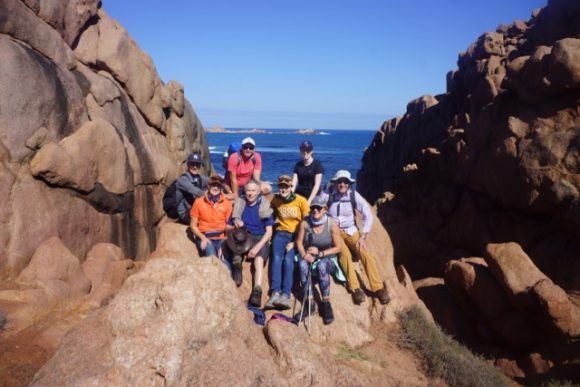 Mother and daughter duo Jane Kinnon and Ainsleigh Lancaster loved the rugged coast – a world away from their 40,000-acre Central Queensland cattle station.
Another family duo, Robert Rigo and his son-in-law Daniel Foley, also strengthen their family ties and reconnected with nature on the adventure.
And retirees John and Ros Steel, aged 87 and 78, proved youth was not a prerequisite for hiking the Cape to Cape Track.
Rounding out the group was solo hiker Doug Ferris who has become a Cape to Cape convert. Plus Sydney business owners Janet and Mark Johnson. And paramedic Caitlin Sexton – our expert on all things footy!
Margaret River's best walk
Guided hiking options
We'll be sad to see you all go. But we reckon you'll be back again to spend time with us on the Cape to Cape Track!
Check out Cape To Cape Explorer Tours' options for upcoming guided tours HERE.