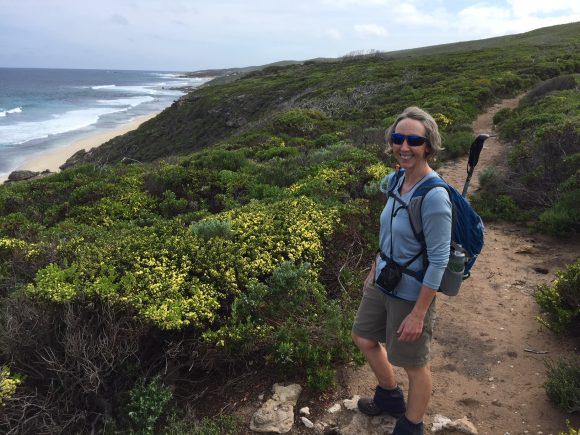 Severe injuries from a cycling crash almost ended Louise Richards' hopes of tackling Margaret River's best hike.
But this week the Sydney nurse ticked the iconic 135km Cape to Cape Track off her bucket list.
She joined five other hikers on Cape To Cape Explorer Tours' second fully guided hike of the spring 2019 season.
Margaret River's best hike
The gutsy hiking enthusiast said she feared never being able to complete the 7-day hike after a horrific collision with a car while she was cycling.
The accident left her with a broken jaw in two places and tissue damage to her throat and upper body.
"I drank through a straw for two months and it was a year before I could chew again," Louise said. "It was a huge shock to the system.
"This car basically pulled out in front of me and I had to swerve. I went over the handlebars and straight into the pavement."
On Margaret River's best hike
Louise left her medical woes behind her on the Cape To Cape Track. She said she loved the carpets of wildflowers and spectacular coastal vistas.
"It's better than I expected. It really is a wonderful hike," she said.
"At one point I didn't think I'd ever be able to do this."
The Sydneysider still finds eating some foods difficult, including cheese on crackers.
"But we're in Margaret River, so you've got to have wine and cheese and crackers. I'm making an exception," she said.
Why chose the Cape to Cape Track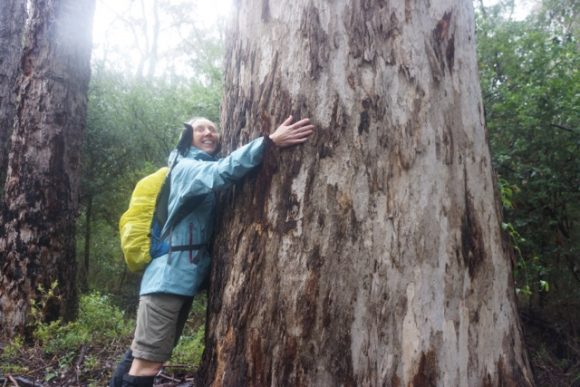 A keen hiker, she has also walked in Spain and trekked Italy's Cinque Terre, or Five Villages.
"I've done some great hiking overseas but we have so many great destinations in our own backyard too," she said.
"So I'm very pleased I visited Margaret River and did the Cape to Cape Track.
"Joining a guided tour brought the Track to life, because you learn so much about the plants and animals, history and geology."
Margaret River's best hike
Click HERE to find out more about our guided, end-to-end 7-day Cape to Cape Track adventure or our four-day highlights option.