Brian and Jen Gilbert attempted to hike the Cape to Cape Track carrying all their own gear – but soon found out some assistance was in order.
The Perth couple were holidaying in Western Australia's south-west when they decided to tackle Margaret River's best hike.
But after two days of carrying fully-loaded packs on the spectacular 135km Cape to Cape Track, they opted to let Cape to Cape Explorer Tours take care of the logistics.
"We intended to do the whole Track by hiking and camping. But I was carrying an 18kg backpack and Jen had a heavy pack too," Brian said.
"After a couple of days of doing that, we were well and truly over it. We thought, 'There's got to be a better way'."
Cape to Cape Track made easy
They got in touch and booked a self-guided experience with Cape to Cape Explorer Tours. That means track transfers. Plus homemade dinners and satisfying trail lunches. Comfortable accommodation. Expert advice from locals. And no need to carry more than a simple day pack on each hike.
"That made it really enjoyable," Brian said. "It takes the hassle out of it and all you're left with is the enjoyment. You can take in the scenery. You can be more present."
Margaret River's best hike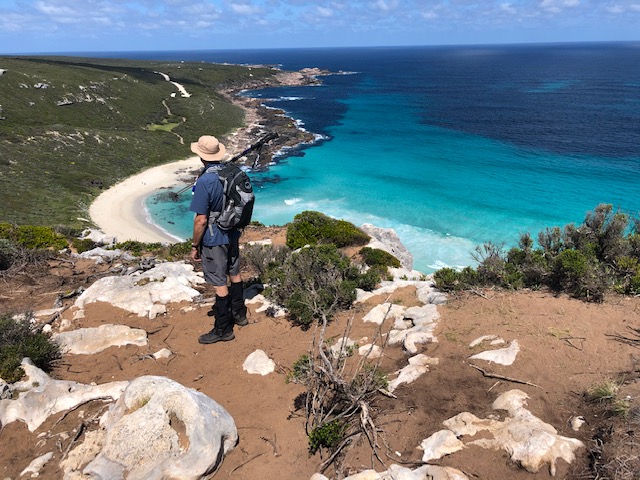 Brian works as a maintenance carpenter at University of Western Australia, while Jen is a teacher at a Perth school. They rated the Cape to Cape Track as Margaret River's best hike and said they couldn't wait to return.
The 135km track passes through coastal heathland packed with wildflowers and orchids. Forests of towering karri trees. White sandy beaches that are home to dolphins and sea birds. And stunning granite formations dating back millions of years.
"The Cape to Cape is quite unique. It's a beatiful hike to do. There were so many wildflowers out," Brian said.
"The track was just alive with colour, especially with the beautiful ocean vistas as a backdrop. Most days we had a lovely cool breeze. It was the perfect temperature. Not too hot or too cold."
A wonderful time with Cape to Cape Explorer Tours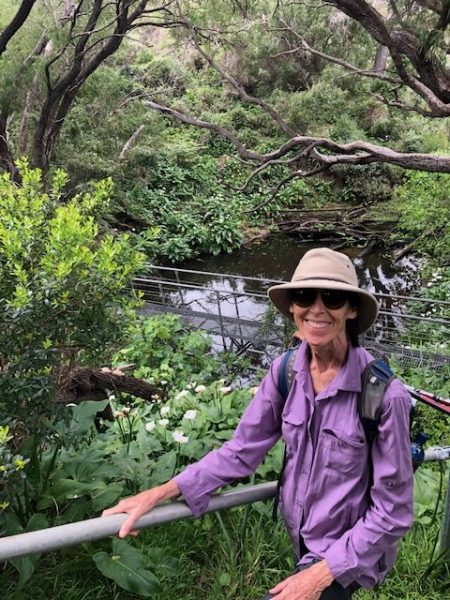 Brian described the Cape to Cape Explorer Tours experience as "wonderful".
"In one word, it was 'wonderful'. Leaving our car each day at our destination point and being comfortably driven to where we would be starting that day's walk, made our whole experience super easy," he said.
"With healthy and fresh food provided to us, we travelled in our own time with simply a day back pack.
"Each staff member was super knowledgeable of the area and so willing to help make our experience as pleasant as possible. Sleeping in comfortable and clean accommodation each night – and especially enjoying a bath after each day's walk – really topped it off. Full marks to Cape to Cape Explorer Tours!"
To book your self-guided adventure on the Cape to Cape Track, click HERE.